Michigan Upper Peninsula winter storm smashing snowfall records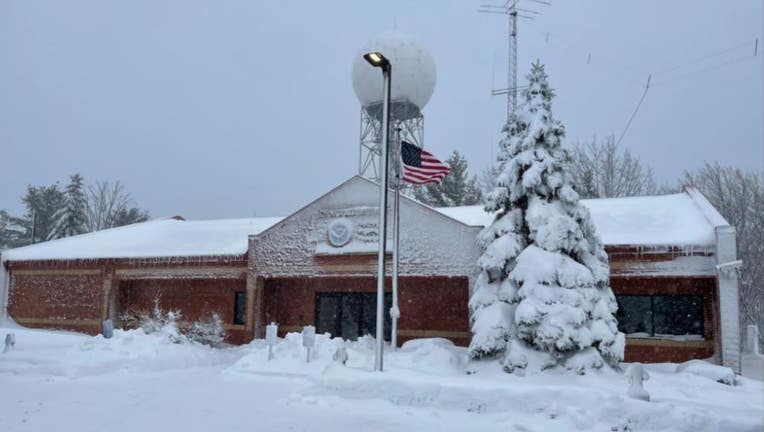 article
MARQUETTE, Mich. (FOX 2) - Snow in May is rare. The state of Michigan took that as a challenge, apparently.
The National Weather Service post in state's upper peninsula recorded an "historic snowstorm" this week after more than 26 inches fell on May 1 and 2.
"This historic snowstorm is finally coming to an end after setting impressive daily and monthly snowfall records at the Marquette National Weather Service Office where records date back to 1959," read a tweet from the NWS Marquette post.
Among the records broken include:
Snowfall totals for May 1 - 19.8 inches
Snowfall totals over a two-day period in May - 26.2 inches
Snowiest May on record - 26.2 inches
Greatest May snow depth - 20 inches as of 8 a.m. on May 2
A climatologist that was following along the snowstorm said that weather station in Herman, which is in the west side of the U.P., recorded 27 inches of snow. It's the greatest single-day May snowfall to happen in the eastern half of the continental U.S.
Our own forecast is looking a bit better - see the forecast here
Some of the hardest hit parts of the peninsula include inland portions just west of Marquette and south of the Keweenaw peninsula. Ontonagon County also experienced heavy snowfall.
With the snow came some brutally cold wind gusts reaching 45 mph and power outage conditions.
The massive pile of snow that got dumped on the U.P. has to go somewhere, which means a grand snowmelt may be upon northern Michigan residents this week. Temperatures are expected to rise into the 40s and 50s, along with rain chances.
The heavy accumulation could mean flooding concerns are next on the weather service's radar. Much of the U.P. will be under a Flood Watch this week.