Mom dies after stabbing in Harper Woods, 3rd death linked to her son Jonathan Welch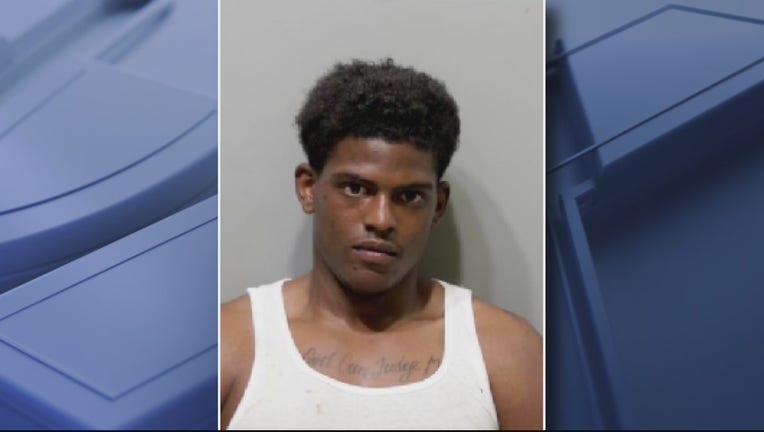 article
DETROIT (FOX 2) - A woman who police said was stabbed by her own son during a violent crime spree, has died, according to her family - tying another death to Jonathan Welch, who was out after being released on a low bond.
The family of Flossie Nicole Bray, the mother of Welch, said she died from her stab wounds in the hospital over the weekend.
"She'd been on life support since it all happened, and we were hoping she'd pull through," said Robyn Thomas, the daughter of Welch's stepfather, Robert Bray Jr.
Robert Bray Jr. was also killed in the attack.
"I'm mixed with all different kind of emotions because my father was a good man, and he did not deserve to go down the way he did," Thomas said.
He served in the Air Force, worked as an LPN, and was recovering from an operation as he battled lung cancer.
"Fourth of July we FaceTimed, and that was after his surgery and he was looking so good he was moving around, and he was well he was happy," Thomas said.
A GoFundMe page has been set up to help bury Robert Bray Jr.
Welch was arrested for the stabbing death of his ex-girlfriend, step-dad, and the stabbing of his mom in Harper Woods on July 13.
The 23-year-old was out on bond despite being charged with multiple felonies including torture after the Wayne County Prosecutor's Office said he viciously attacked and sexually assaulted his ex-girlfriend.
Prosecutors then say 36th District Court Magistrate Dawn White set Welch's bond at $100,000 / 10 percent cash surety and, after posting bond, Welch walked out of jail on Friday, July 8.
Two days later, his ex-girlfriend Zlayiah Frazier was dead.
"They let him out of jail, he killed my sister, he killed my sister," said her sister Breonna.
Prosecutors say Welch barricaded himself in his mom's Harper Woods home --  shot at police and set the house on fire. He is also accused of killing his ex-girlfriend Frazier, Robert Bray Jr. -- and critically stabbing his mom.
"They should've never let him out of prison," Breonna said. "I don't have nothing else to say."
Welch is now charged with 19 counts including first-degree murder. This time he has no bond.
"Because he was not incarcerated she is now dead, his father is now dead, his mother is in a hospital bed," said Attorney James Galen, Jr. "He's got a baby out there that most likely will never see his father again and will never have a chance to know the baby's mother."