Mom turns son in for vandalizing Plymouth field for special needs children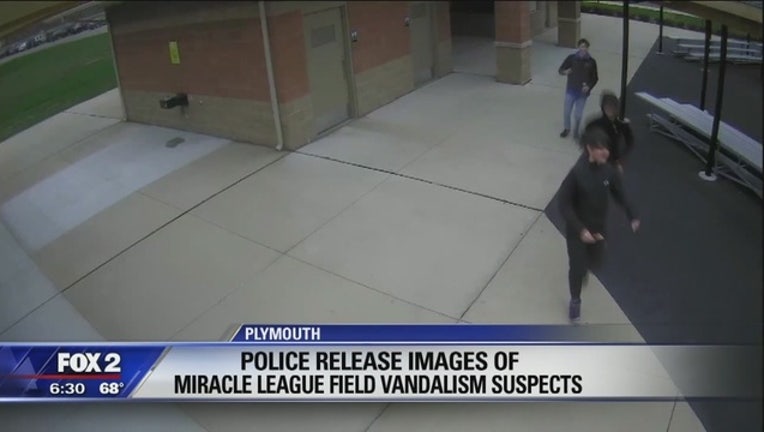 article
PLYMOUTH, Mich. (WJBK) - One mother brought her son into the Plymouth police station after recognizing him in a video showing a couple of teens vandalizing a Plymouth baseball field.
The three suspects behind vandalism at the Miracle League Plymouth Baseball Field designed for kids with special needs have been identiied.
Plymouth city police say the suspects are juveniles and their names are being witheld.
Police had released pictures and videos of the teens in hopes they'd be recognized and caught.
The commissioner of Miracle League said the issue was more about the lack of respect than the cost of repairs.
"For our families, this is a special place," said Deb Madonna, of the Miracle League. "And to see somebody coming out and just messing with it, doesn't make them very happy. it hurts their feelings.