MSP: Man trying to move drugs from Michigan home while in jail leads police to cocaine, meth, pills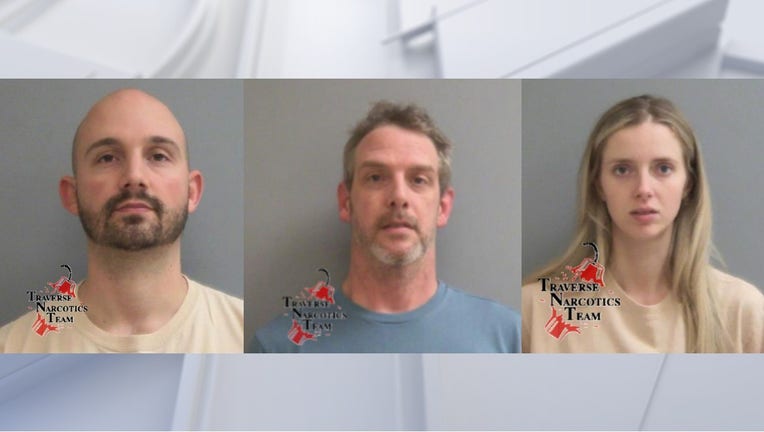 article
LEELANAU COUNTY, Mich. (FOX 2) - Three people were arrested after someone tipped off police that a man was trying to move drugs from a northern Michigan home while behind bars.
According to Michigan State Police, Jacob Overholt, 31, is on parole and was in jail while trying to move the drugs. This information led to surveillance at a home on SW Bayshore Dr in Leelanau County's Elmwood Township on Jan. 18.
During this investigation, police say they stopped a pickup truck and found drugs and paraphernalia. They arrested the driver, 43-year-old Frederick Zimmerman, of Interlochen, and he was charged with possession of cocaine. He was issued a $50,000 personal recognizance bond.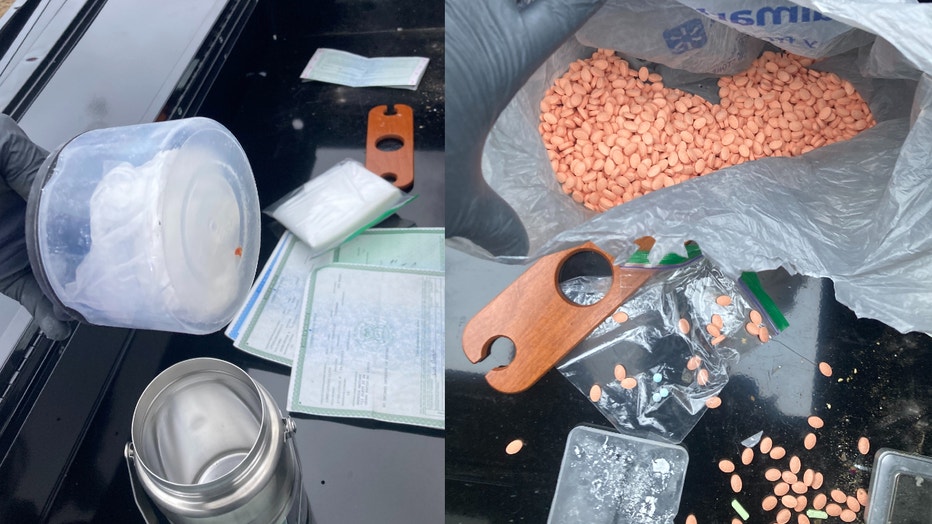 Detectives also searched the home on SW Bayshore and found drugs and money, police said. They arrested 27-year-old Taylor Soper, of Elmwood Township, 
Soper and Overholt were both charged with possession of cocaine over 50 grams, possession with intent to deliver cocaine, and maintaining a drug house. Their bonds were set at $100,000 cash. 
Read more stories from around Michigan here.
During the investigation, police said they seized 4.8 ounces of powder cocaine, Alprazolam pills, Oxycodone pills, 1,587 orange pills suspected to be methamphetamine/fentanyl, and about $3,000 in cash.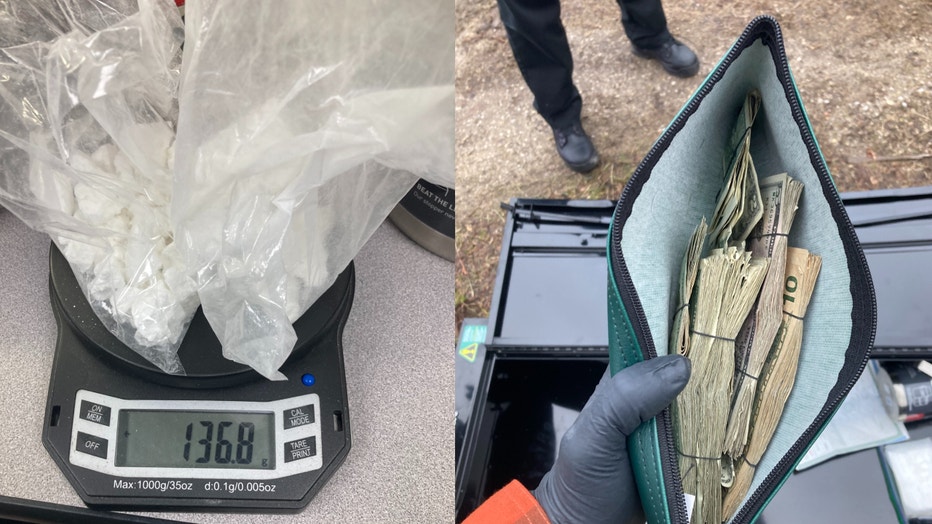 More charges are expected once lab results are obtained on the pills.