Naked woman with machete on I-96 brings highway to stop, Detroit Police intervene
DETROIT (FOX 2) - The Detroit Police Department spoke Tuesday about an incident on I-96 that brought the highway to a complete stop and eventual closure after a partially naked woman with a machete was spotted on the freeway.
DPD Chief James White spoke Tuesday afternoon about two different major reports from the past few days. One involving the arrest of a Novi man who allegedly shot at police over the weekend, and the other was how police safely helped a woman in need of assistance.
White called the afternoon press conference as a result of many requests for more information. Tyler Hood was arrested with help from Novi police for the shooting.
The story involving the woman, however, caused a massive traffic backup on Saturday on I-96. 
White said the woman was driving on the freeway when she decided to pull over near Grand River Ave. He said she got out of her car, was naked from the waist down, and had a machete in her hand, which she pointed at people as they drove by.
Michigan State Police arrived to shut down the highway as Detroit Police talked with the woman. White said she was going through a mental health crisis - something they've seen an uptick of in this year with 2,000 calls in the first two months. 
This one ended without incident as police worked to get her the help she needs.
"With this incident, it ended peacefully. The way that we want them all to," White said.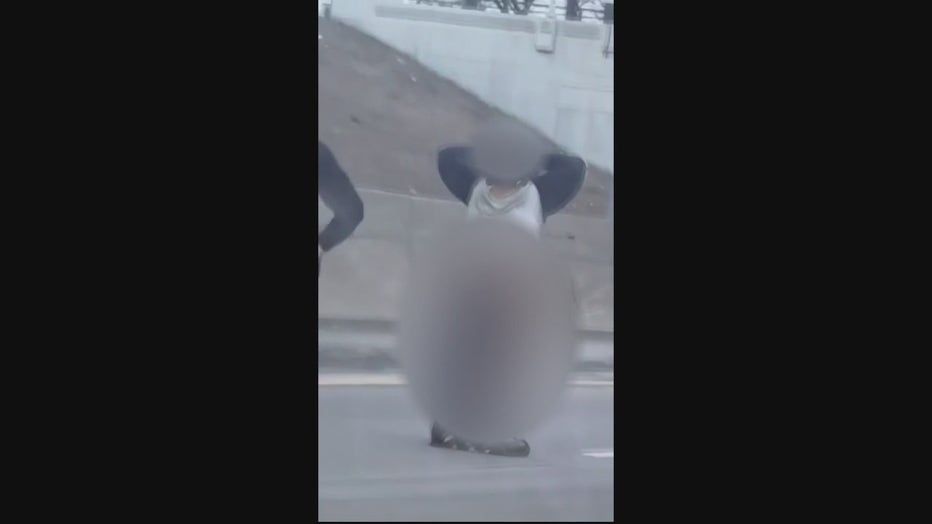 This past weekend, Detroit Police raced to help a woman in need of mental support after she was half-naked and swinging a machete on I-96.