New UAW president says Big 3 have left workers behind, says adjustment to EV shift is key
DETROIT (FOX 2) - Brand new UAW President Shawn Fain is looking ahead on his first full day as union boss.
"I believe it's vastly important, and I greatly appreciate the work of Governor Whitmer and our state legislature to overturn that decision," he said.
Fain backs the legislature's very recent repeal of Right-To-Work but says the real battle lies ahead with negotiating new contracts with Detroit's Big 3 automakers. He put them on blast for raking in big profits while he says workers have been left behind.
"These corporations have been flush with profits for years and our members have not kept up," he said. "So we have a lot of work ahead of us."
Stellantis closed out last year with more than $24 billion in operating profit…up 5 billion from the year before.
That's ahead of GM at $14.3 billion and Ford with nearly 10.5 billion, all at varying margins.

Fain says the old days of UAW negotiating are over. He promises a much more aggressive approach.
FOX 2: "Would a strike be a more immediate tool as opposed to a last resort given what you've said about corporations and profits?"
"We're going to do what we have to do," Fain said. "I have no timetable but I guess we're going to see where corporations are with protecting our workers. Our job is to protect our members. Their job security comes first. There is no excuse for some of the things that are going on right now."
FOX 2: "What are the absolute deal breakers in your eyes as you look at it, with what you call a more aggressive approach to the Detroit 3?"
"I think job security is obviously a top priority, ending tiers, we really have to focus on that," he said. "I don't know what we'll call a deal breaker. As we transition to the (electric vehicle) world. We've got to secure a lot of that work. Members, if we're going to transition there, we are going to need someplace to go. We have our work cut out for us there."
The Automakers are keeping tabs on the new UAW administration and its convention downtown this week. Especially as Fain works to unite a fractured membership anxious for action and sick of past union scandal.
More: US attorney leading UAW investigation calls findings 'disgusting' after 2nd ex-union leader's charges
Stellantis is weighing in. It tells Fox 2 in a statement:
"Stellantis congratulates Shawn Fain on being elected UAW president in a historic election.  We look forward to working with President Fain on issues that will further contribute to our mutual success while securing Stellantis' position in this highly competitive market."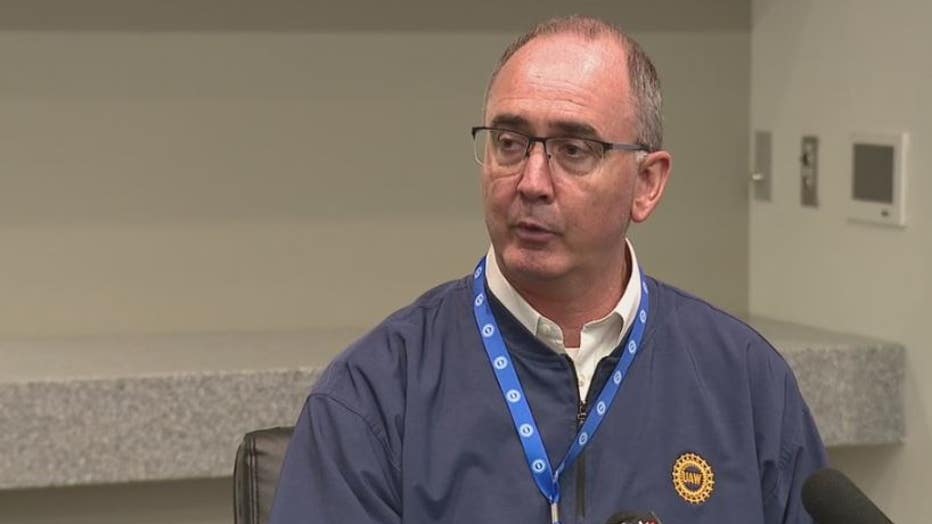 Shawn Fain, UAW president.