Northern Michigan paper mill worker dead as outbreak of fungal illness grows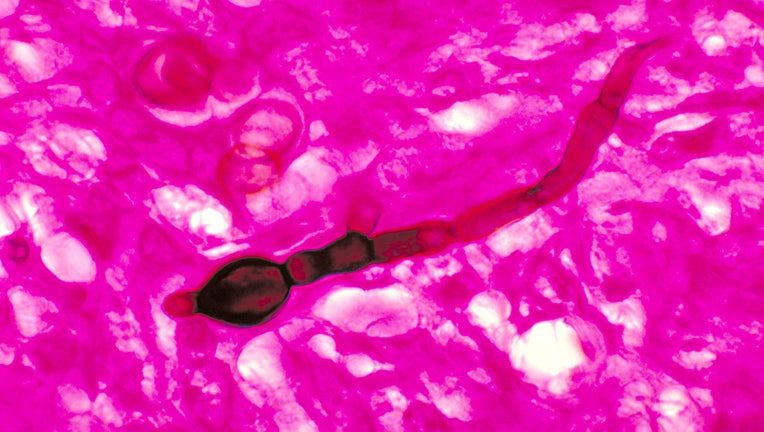 article
ESCANABA, Mich. (FOX 2) - One person has died and close to a hundred probable cases have been linked to an outbreak of a fungus at a northern Michigan paper mill, officials said this weekend.
Public Health Delta & Menominee Counties said over the weekend that one person had succumbed to the disease, which has now been identified as Blastomycosis, which was confirmed in 21 people and classified as probable in 76 others.
So far, 12 people have been hospitalized due to the illness. The individual who died was a contractor who worked at the Billerud Paper Mill.
"We were saddened to hear this news. Our heartfelt sympathies and prayers go out to the family, friends and co-workers who have lost their loved one," said Michael Snyder, who works with PHDM.
Last week, the paper mill's owners announced the temporary idling of the plant to allow for additional cleaning of the facility.
Blastomycosis is a disease associated with a fungus that grows in moist soil and decomposing matter like wood and leaves, release from the public health agency said. Typically, the fungus infection can be contracted by breathing in the spores from the air.
It does not spread from person to person or between animals and people.
The symptoms that follow an infection include a cough, fever, chest pain, difficulty breathing, night sweats, fatigue, weight loss, muscle aches, and joint pain. It's also treatable with antifungal medicines.
MORE: Fungal infection Candida auris on the rise, appears to be resistant to most drugs
Health officials recommend getting diagnosed early if someone suspects they've contracted the illness. Treatment options can vary by up to a year for the severity of the infection.
The rise of fungus-related infections is worrying to many health officials due to the persistence of organisms that cause the sickness. Another deadly infection on the rise includes Candida aurist, which has prompted a warning from the CDC since there is so much uncertainty about its spread.