Northville's life-sized skeletons are back - see them during this weekend's launch party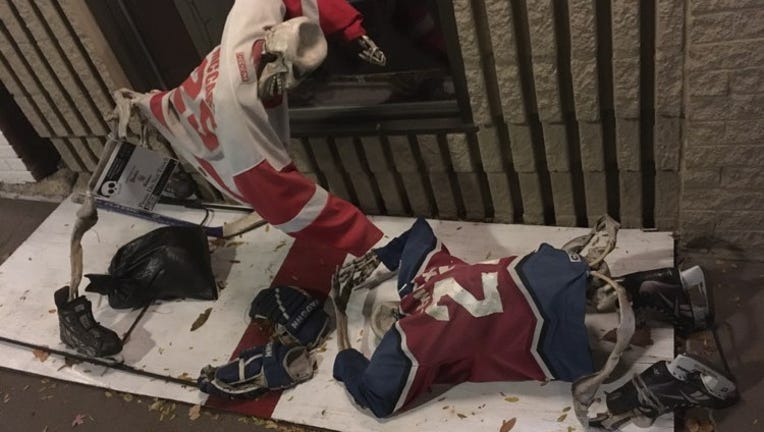 article
NORTHVILLE, Mich. (FOX 2) - More than 120 life-sized skeletons are decked out in their best outfits and waiting to see you in downtown Northville.
This year's Skeletons are Alive kicks off Oct. 6 with a launch party in Town Square, across from the Marquis Theatre on Main Street. Enjoy music, food trucks, family entertainment, including a balloon artist, live pumpkin carving, and live circus performers, plus more at the Halloween tradition.
The party is from 6-9 p.m.
Can't make it Friday? The skeletons will be there all October.