Oakland County adds four new communities to public transit route, boosts hours for seniors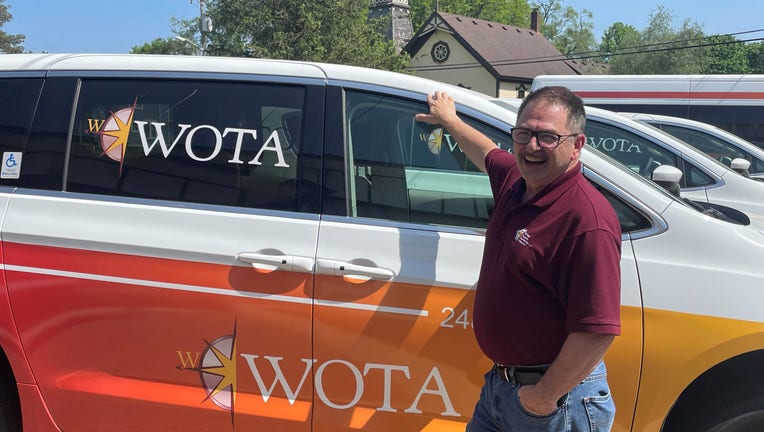 article
HIGHLAND, Mich. (FOX 2) - Six months after voting to expand public transit in Oakland County, the authority that oversees transportation is adding four new communities it will service. 
As of June 1, the Western Oakland Transportation Authority will now pick up residents in Orchard Lake, Sylvan Lake, Lake Angelus, and Keego Harbor. 
Additionally, WOTA says it is expanding its hours of operation from 6 a.m. to 9 p.m. Previously, rides only went from 8 a.m. to 4 p.m. The late-hour rides will start exclusively for employment and medical needs, one day being offered to all residents.
The fare structure has also changed so all riders regardless of origination or destination will pay $2 per stop. The new pricing will be an increase for some and a decrease for others.
"Providing service to these new communities will enable many to continue living meaningful and engaging lives," said Kim Viener, Director of WOTA. "WOTA is the conduit for access, regardless of ability, to employment, health, social engagement, and recreation. We are excited to work with the residents of these fantastic communities." 
For a region where public transit has lagged behind other large municipalities, the recent millage approvals in Oakland and Macomb Counties prompted fanfare from advocates that have pressed officials for cheaper transportation.
In 2022, voters in both counties approved millage proposals by healthy margins that would increase funding for SMART transit options and smaller agencies like the Older Persons' Commission (OPC), WOTA and NOTA - the Northern Oakland Transportation Authority. 
Oakland County specifically saw a $66 million funding increase. It also removed an opt-out option for communities that don't want to contribute to funding. Novi, Bloomfield Hills, and Rochester Hills had previously voted against millage, which created a patchwork of transit options and made getting around Oakland County by bus difficult.
Transportation Riders United Director Megan Owens previously told FOX 2 the goal of this new boost in funding was less about adding rail lines to Metro Detroit than making sure seniors aren't trapped at home and people without a vehicle can get to their job.
RELATED: Supporters eye bus routes to Twelve Oaks Mall, Bloomfield Hills after millage approval
Supporters hoped the new millage would help grant more access along the Woodward corridor and trips to Twelve Oaks Mall.
More improvements like better buses, more drivers, and longer times in service are expected in the coming year as the counties scale up their operations. 
The OPC also has new hours of operation, expanding to 7 a.m. - 8 p.m. Monday to Friday and 9 a.m. to 4 p.m. Saturday.