Obama hails Iran framework as 'historic' understanding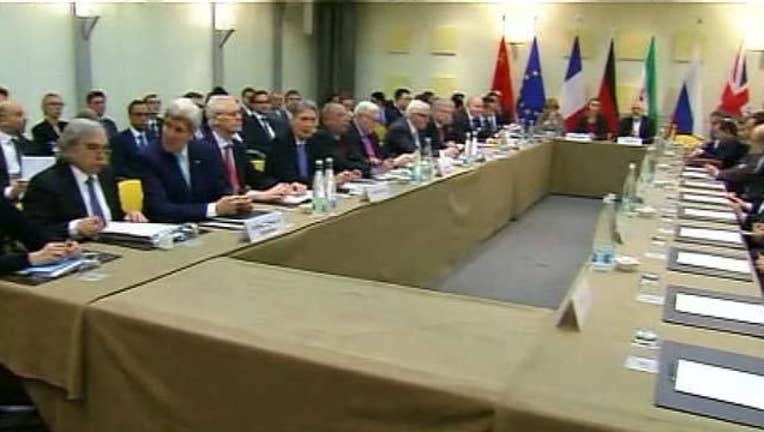 article
WASHINGTON (AP) -- President Barack Obama says the U.S. and its negotiating partners have reached a "historic" understanding with Iran over its nuclear program. 
Obama is speaking shortly after negotiators in Switzerland announced an understanding outlining limits on Iran's nuclear program. He says that if the framework leads to a final deal, it will make the U.S. and the world safer.  
Obama has invested significant political capital in the nuclear negotiations. The talks have strained the U.S. relationship with Israel and deepened tensions with Congress.
One of Obama's toughest challenges will be convincing lawmakers to hold off on legislation that would authorize new sanctions on Iran. The president has warned that the legislation could upend the delicate diplomacy.