Ohio dad builds wheelchair-friendly igloo for his children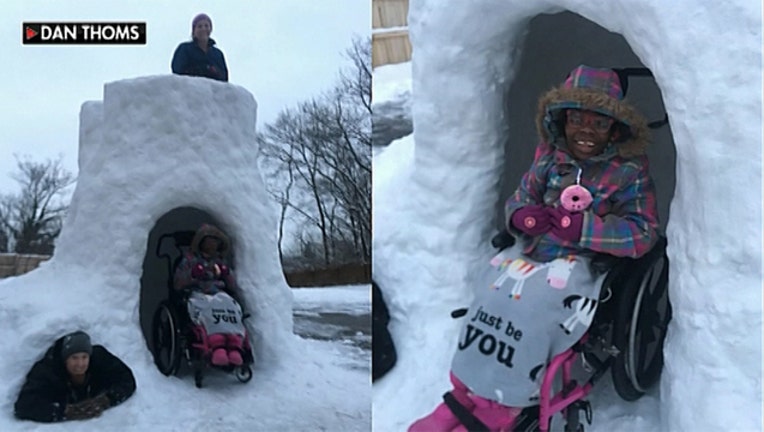 CINCINNATI, Ohio (FOX 13) - An Ohio dad came up with a unique way to help his kids have fun in the cold, and his creation is melting hearts.
Greg Eichorn and his wife live in Cincinnati with their nine adopted children, all with special needs. Two of their children include Zahara and Elijah, who use wheelchairs. Eichorn and his family came together to build a giant igloo that is completely wheelchair-friendly. 
The igloo is equipped with a handicap-accessible entrance, so that all kids can join in on the fun.
Images of the creative igloo were shared on Reddit, where one user called Eicchorn an "A+ dad." Another person wrote, "I wish I had a dad like that when I was a kid."
"I didn't feel like a big deal. All of our kids, since they come from different places, we love adoption and kids with special needs," Eichhorn said to WXIX. "Our family is getting kind of full and it would be great if people stepped up, took on the same roles and enjoyed the kind of joy that we do."