Police: Man found dead after attacking, shooting father at Warren home
WARREN, Mich. (FOX 2) - A 24-year-old man who attacked his father at a Warren home was found dead inside the house Friday, police said.
Officers responded to the home on Schoenherr between 12 Mile and Common around 9:15 a.m. on reports of shots fired. When they arrived, they found a 53-year-old man who had been shot in the face. 
Police said the victim and his son had a fight the night before. The son returned to the home Friday morning with a knife and gun and attacked his father.
"The older gentleman came out the house. He was all full of blood. And then he came out to the street and fell to the street, and they threw him in an ambulance and took him off," neighbor Phil Lacroix said.
Once the father was taken to a hospital, the scene became a barricaded situation until the son was found dead in the home. Police aren't sure how he died, but believe he may have died during the struggle with his father.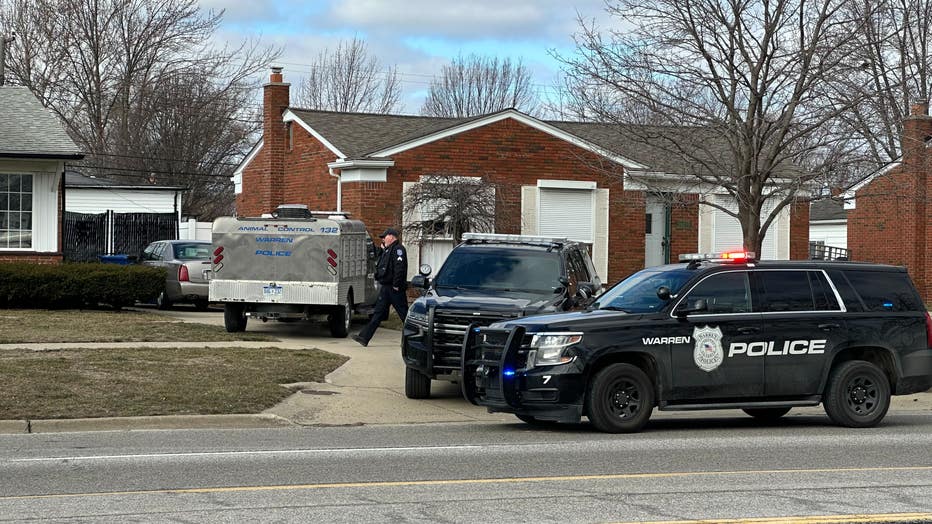 "There have been some issues there on and off. I guess the father and son, they fight a lot," Lacroix said.
The father, who was critically injured but expected to be OK, told police his son had a mental illness. 
"This incident is yet another tragic case of a person with a mental illness accessing a firearm and using it on a loved one during an altercation. Officers are encountering more and more persons with mental illnesses who are in need of help. Sadly, there are not enough treatment centers for the community to utilize as a resource for helping the mental ill," Warren Police Commissioner Bill Dwyer said. "Too often law enforcement and the community have limited options and face long delays with getting people the proper mental health services they need before an act of violence occurs. This incident underscores the fact that mental illness is a serious issues which affects all of us."