Polar plunge, Duel in the D, Winter Love Fest, and more things to do this weekend in Southeast Michigan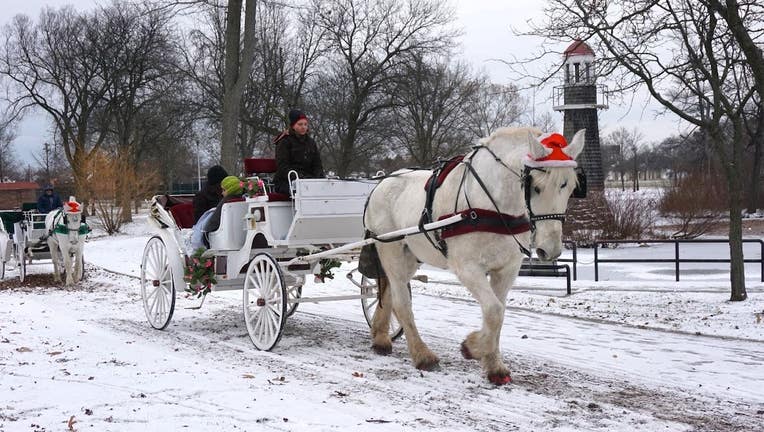 article
Spend your weekend bundled up outside or hop in a cold pool to help the Special Olympics.
Here's what's going on this weekend:
Polar Plunge
Saturday, Feb. 11 at 11 a.m.
HOMES Brewery Campus at 112 Jackson Plaza in Ann Arbor
Take an icy dip this weekend to raise money for Special Olympics Michigan. You can do the plunge or make a donation without getting in the water. 
Registration and a pre-party start at 11 a.m. The plunge happens at 1 p.m.
Winter Love Fest at Palmer Park
Saturday, Feb. 11 from 2-5 p.m.
Palmer Park at 910 Merrill Plaisance in Detroit
This free festival is a celebration of love and Black History Month.
Activities include live music, African dancing and drumming, art-making, hot cocoa and treats, games and prizes, horse and carriage rides, winter sports, and more.
Valentine's Market
Saturday, Feb. 11 from 1-4 p.m.
Urbanrest Brewing Co. at 2615 Wolcott St. in Ferndale
Pick a special gift for Valentine's Day while enjoying a locally-made brew.
The market will feature numerous vendors selling sweets, plats, jewelry, beauty products, and more.
Duel in the D
Saturday, Feb. 11 at 8 p.m,
Little Caesars Arena in Detroit
The Michigan Wolverines and Michigan State Spartans will face off in Detroit this weekend.
The puck drops at 8 p.m.
Snowmobile during Free snowmobiling weekend
Saturday, Feb. 11 and Sunday, Feb. 12
Around Michigan
On Feb. 11-12, you can ride around the state without a snowmobile license, registration, or trail permit. All rules and regulations must still be followed.