Child custody dispute leaves man shot, his dog killed: Detroit police
FOX 2 (WJBK) - Evidence markings were scattered in the middle of Murray Hill Street near Cambridge are shell casings found at the scene of a shooting.
Detroit police responded for a report of a man who had been shot and that the victim's dog was also shot and killed. Investigators say this stems from a custody dispute between a child the victim and one of the suspects have in common.
According to a detective, the victim's ex-girlfriend and her current boyfriend came over in a green Dodge Journey. Although it is not clear what exactly was said, police say the situation escalated - leading to shots being fired.
The couple said to be responsible for the shooting then fled, while the victim was rushed to the hospital with a gunshot wound.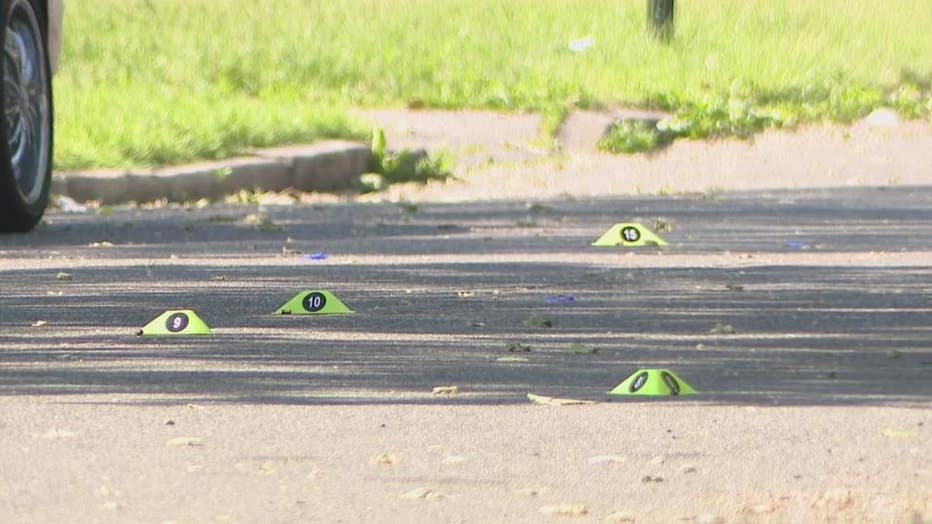 Police spent hours looking for evidence and speaking with potential witnesses trying to pinpoint what happened and who is allegedly involved.
FOX 2 spoke with some people who live close to Murray Hill and Cambridge who say typically this is a nice and quiet neighborhood, with a lot of families who keep to themselves..
"It's the people that actually come and move into the neighborhoods now, that make the neighborhoods upside down," said one resident.
Police did not release the name or the age of the victims or the suspects.
DPD searching for the couple said to be responsible for the shooting. The victim is expected to recover from his gunshot wounds.