Police find loaded firearm during I-696 traffic crash investigation in Warren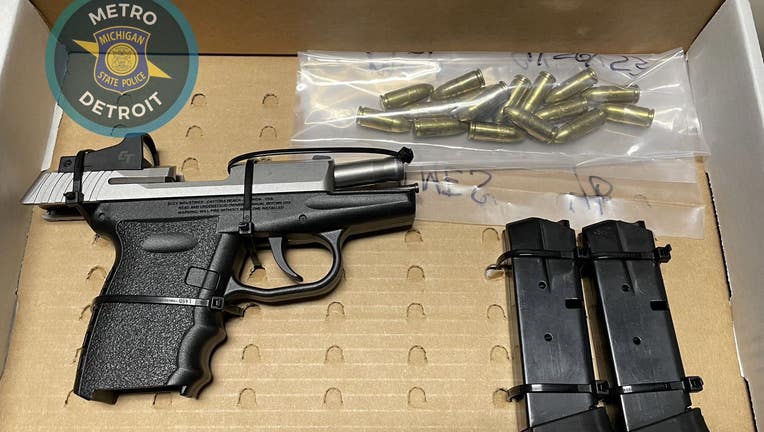 article
WARREN, Mich. (FOX 2) - Police responding to a crash on I-696 in Warren early Tuesday morning later arrested a man after he was found with a loaded firearm.
It's another example of illegal weapons being seized off the street, Michigan State Police Lt. Mike Shaw said.
Around 5:15 a.m. Tuesday, state police were dispatched to a crash where a vehicle was blocking traffic.
There they found a 30-year-old Madison Heights man as well as a loaded 9 mm pistol in the front passenger-side floorboard of his vehicle. The driver had been the lone occupant in the vehicle.
MORE: Innocent bystander killed outside Detroit hookah lounge was mother of 4
It was later determined that he did not have a Concealed Pistol License and the vehicle he was traveling in was not insured.
The man was arrested and lodged in jail.