Eastpointe High School locked down after report of student with gun, no weapons found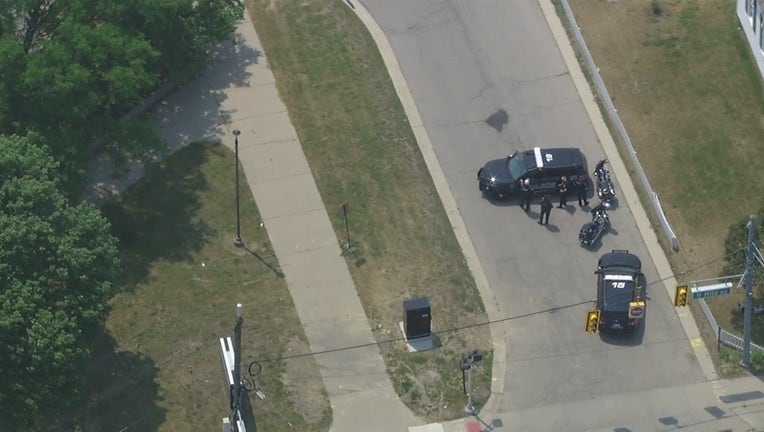 article
EASTPOINTE, Mich. (FOX 2) - Parents of students at Eastpointe High School were relieved to get the news on Wednesday that, despite social media threats and reports of a loaded magazine inside the school, there was not an active shooter at any point on Wednesday.
Police responded to the high school in Eastpointe due to a potential threat around 12:15 Wednesday afternoon. The school was locked down as police surrounded the school with guns drawn.
It was initially reported by Charlie Langton that there was someone inside the school with a gun and that a loaded magazine had been found. But the school district said that was later found to be untrue and it was later determined to be from an airsoft gun.
In a press release from Eastpointe Police, they detailed that the original report of a shooter came from an Instagram post. Police were responding to a fight inside the school when a woman called police, saying that a video on Instagram showed a boy inside a bathroom of the school with a gun.
The video reportedly showed several other students who took the weapon and then teased the student for giving up the gun. The name she gave police was 'Demarcus', but there was nobody in school with that name.
Officers searched the roof, classrooms, bags, and lockers and found no weapon. 
The school district said there was never evidence of a credible threat, any weapons, or any parts of weapons found at the school. 
Police released the school one classroom at a time and asked parents not to come to the building to give police a chance to search the building. Families will be updated later in the day on Wednesday.