Barricaded suspect shot in Garden City after hourslong standoff
GARDEN CITY - A suspect was shot late Wednesday night in Garden City after a long standoff with police and the Drug Enforcement Administration, officials say.
A heavy police presence could be seen on Pardo near Ford and Venoy on Wednesday with neighbors reporting hearing numerous gunshots involving a barricaded gunman. 
Garden City police have not responded with any information regarding the situation, which included officers blocking off numerous streets around the area. The DEA, however, said that members of a Detroit task force were involved in the shooting where a suspect was injured.
The suspect was taken to Beaumont Hospital Dearborn and the investigation is still ongoing.
Witnesses said they heard the shots and say at least one person was arrested.
"It was like pop, pop, pop, pop," said one man who works at a nearby pawn shop. "We all heard the gunshots and we were all looking at each other and then the Garden City police flew up in there in their cars and said, 'If you are not employed here, get the hell out of here.'"
The police scene began in the late afternoon and stretched well into the night. 
"They were doing a standoff," he said. "We could hear them as plain as day to come out with your hands up. They had a drone out there going up and down the side of the house, all lit up."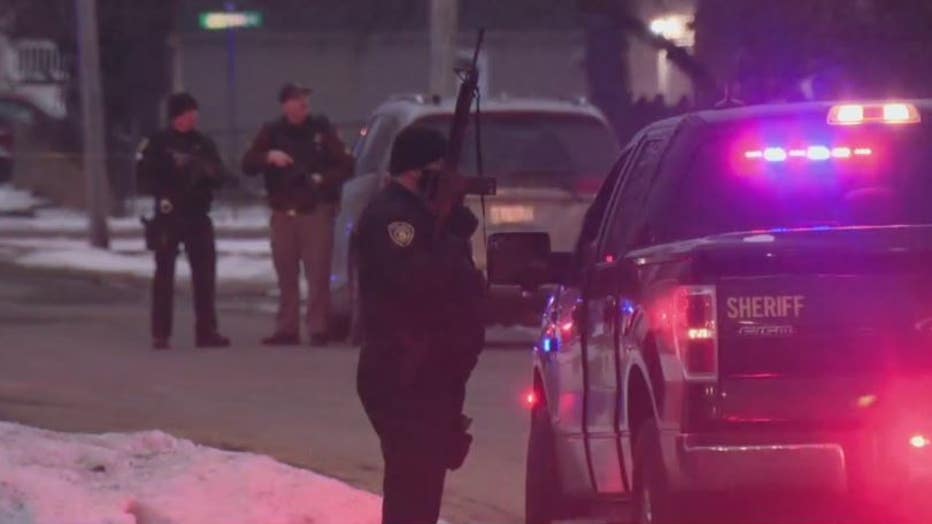 Damen Bossy says he lives a few blocks away from the scene and heard several gunshots and then sirens. 
"I came over here and I saw somebody was taken away in an ambulance," he said. "Later on there was a lady that came out with what looked like an infant, and she got taken away."
Bossy says he later saw police order a man from the house at gunpoint, who was promptly arrested.
"He held his hands (behind his back) and he was backing up and there was a bunch of cops aiming a bunch of guns at him," he said. "It was a crazy scene."