Pontiac vigilante, 'Boopac Shakur', fatally shot by alleged predator during confrontation
PONTIAC. Mich. (FOX 2) - 40-year-old Robert Lee, a Pontiac vigilante who worked to expose child predators, was fatally shot Friday night at Universal Coney Island.
The Oakland County Sheriff's Office says Lee was at Universal Coney Island on Perry Street around 10:30 p.m. Investigators say he confronted two men sitting at a table; accusing one of them of being a pedophile and punching him.
The man pulled out a knife and the other man at the table pulled out a gun and shot Lee multiple times, according to OCSO. Lee was transported to the hospital where he later died from his injuries.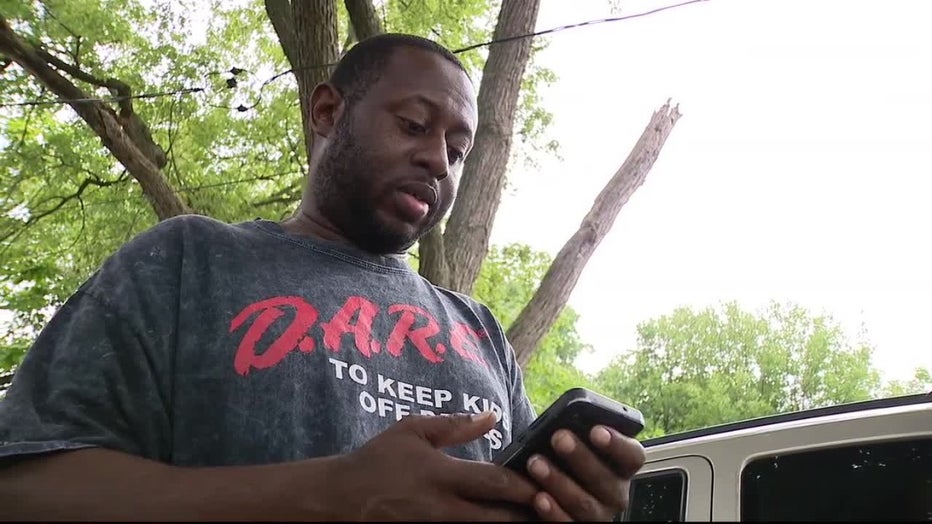 "There were 2 people at the table, 1 he was mostly focused on and talking too and became heated with was not the individual who shot him - it was the other person on the opposite side of the table," said Sheriff Michael Bouchard, Oakland County Sheriff's Office
Deputies say the two men fled on foot and were later apprehended.
"While we certainly understand his desire to hold child predators accountable, many times well-intentioned individuals who engaged in this don't know the standard of evidence required for convictions and often underestimate the potential for violence confronting a suspected predator," Sheriff Michael Bouchard said. "They feel trapped and often lash out violently. When we have arrested predators in such circumstances, they have rammed police cars and exhibited other violent behavior in an attempt to escape."
Lee was involved with Dad's Against Predators (D.A.P.) who was first introduced on FOX 2 through a sting operation led to charges against an Oakland County Sheriff's Deputy who has since been fired. FOX 2 also covered a sting operation in March 2023 that Lee and D.A.P. were involved with in Harrison Township.
Lee is known on social media as "Boopac Shakur" with 11,000 followers on his Facebook page. He poses as a 15-year-old girl online to expose child predators.
His one-man crusade has led to the arrest and criminal charges being filed against several men. OCSO says he has also mistakenly identified someone as a sexual predator who was not.
Saturday night family and friends gathered outside Universal Coney Island for a candlelight vigil to honor Robert.
"He really cared about the community, and especially the children that's why he did what he did he had kids of his own looked up to him and respected him," said Cody, a friend of Robert.
A GoFundMe has been started to help with funeral costs. Click HERE to donate.