Professor who survived Michigan State shooting: It should have been me
FOX 2 (WJBK) - A Michigan State University professor spoke about his arts and humanities class in Berkey Hall Monday ending in chaos from Monday night's mass shooting.
Marco Díaz-Muñoz talked about the horrific moments during his Cuban cultural identity in Berkey Hall Monday night.  He was explaining the trade routes of the Spanish Empire in the 1500s when suddenly he laid eyes on the masked intruder in the back classroom doorway.
"When he stood in the threshold, my students, one of them or several of them said, 'Shooter!"
The man, later identified by police as 43-year-old Anthony McRae, brought terror and death to Room 114.
The professor tried to protect the front classroom entrance.
"I threw myself at that door and grabbed the door handle and squatted and let the weight of my body help me keep it shut," he said. "And I put my foot on the door frame.
"While that was happening, some of them were obviously wounded and crying and screaming. Others were in shock. Others were like, not knowing what to do. Maybe perhaps not thinking straight. And then it occurred to me and I said to them, 'Break the window! Escape through the windows.'"
Two of the three victims who died - 19-year-old Arielle Anderson, and 20-year-old Alexandria Verner, were his students.
"Arielle was closer to the windows and both of them were in pools of blood," said Díaz-Muñoz. "I have never seen so much blood. And they were moving a little bit, their mouths as if praying. Or as if asking for help or God knows what was going through their minds at that moment. And (they were) moving their hands slightly and I was calling attention to the paramedics that these were in the worst condition, the ones that needed the most help.
"And then someone said to me,  'They're gone. They're gone.' And I don't know if they mentioned something about a pulse, but then I said, 'No! I can see where they are still moving, because I could see that they were moving their hands."
He was rushed out of the room with the other survivors and later learned that Arielle and Alex died.
For more Michigan State coverage, go here.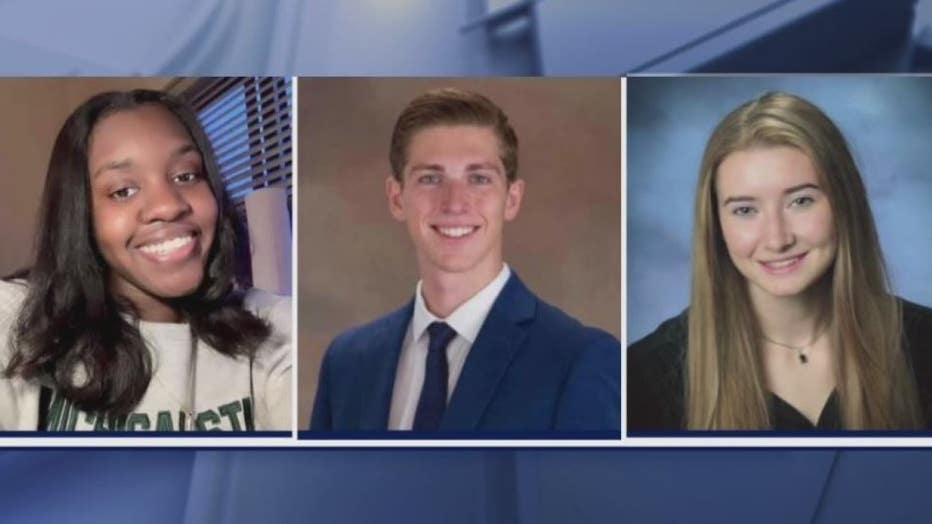 Days later, he's still very much traumatized - saying he feels like it happened to someone else.
"I am grateful to God. Why me? Why?" he said. "I felt even guilty that Alexandria and Ariel died and not me. They were starting their lives. I've lived a good part of my life. I should have been the one shot, not them."
Now, with a renewed sense of purpose. He's determined to use his voice for change.
See also:
"So if I'm here, hopefully I can make a difference," said Díaz-Muñoz. "Or maybe I wasn't killed so I can give you this interview, Or so that I can speak to the American public and move them into action or change their views. I'm going to end at least saying that no, I don't want to own a gun, more than ever before. I don't think more guns are the solution."
Díaz-Muñoz said he loves his classroom, but doesn't know if he can ever return there ever again.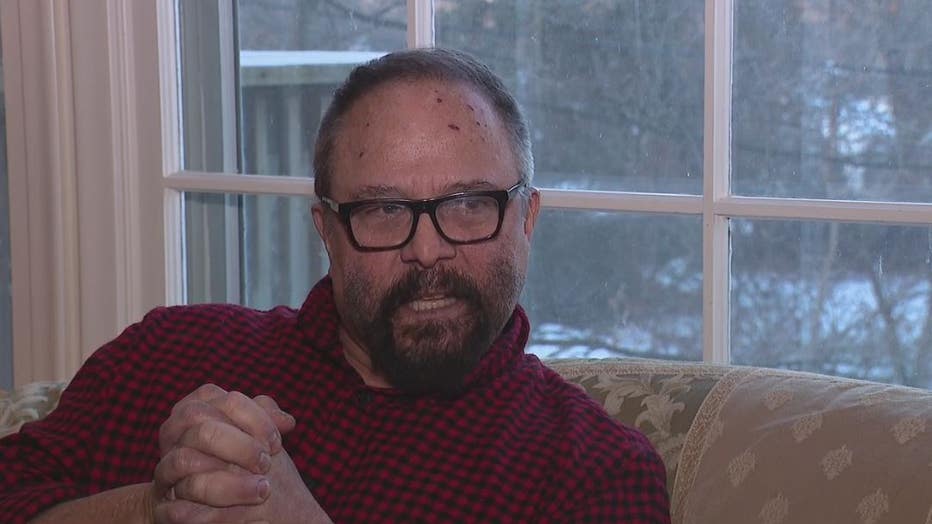 MSU Professor Marco Díaz-Muñoz.