Public to give input on new political maps, Pontiac man charged with assault, vigil held for moms hit by car
WEDNESDAY NEWS HIT - For the first time in history, citizens, not lawmakers, are in charge of drawing the voting maps for the state's legislature and congressional districts.
The independent commission has spent months coming up with their proposed maps. Now - they're looking for feedback.
"No one knows the community better than you. If there is something is missing where the lies are drawn, this is the perfect opportunity to show up, speak up," said Edward Woods.
Woods, from the Michigan Independent Citizens Redistricting Commission, says there is no excuse not to. The commission will begin a series of five public hearings in five cities.
The first stop Wednesday will be at Detroit's TCF Center. You will get the chance to voice concerns for 90 seconds in person or remotely. Starting at noon - you can sign up to speak on the MICRS website or simply dial 211.
"We wanted to make sure we eliminated barriers for anyone to provide comment to the commission," said Woods. "We wanted to eliminate language as a barrier, we wanted to eliminate internet as a barrier, we have interpreters that will be made available."
It was 2018 when more than 61 percent of voters decided they wanted a say in the redistricting process.
The public will now be able to give direct feedback on several drafts of proposed district maps for the State House, State Senate and Congress.
There has already been plenty of controversy from both political parties and communities of color, worried they won't have proper representation.
"We will not make everyone happy," Woods said. "And to be honest with you, you may think I'm crazy, but it is a badge of honor that both Democrats and Republicans are upset."

To avoid racially polarized voting - the commission will follow a criteria which requires the maps to access equal population, adhere to the voting rights act, community interest and partisan fairness.
"This is some tedious work. it's not for the faint of heart, plus it's a new process," he added.
The commission will use feedback from the public - to draw up a final map expected to be voted on Dec. 30th.
"We will not make 100 percent of the people happy we are trying to do #showup speak up to assist a commission #drawfairmaps," Woods said.
Before tomorrow's 1 p.m. hearing - we're told a coalition of lawmakers, clergy, union members and activists plan to hold a rally at the TCF Center to continue the push for fair representation.
The five public hearings are scheduled for:
Wednesday, Oct. 20, from 1-8:00 p.m., recess from 3:30-5:00 p.m.TCF Center, 1 Washington Blvd., Detroit 48226
Thursday, Oct. 21, from 1—8:00 p.m., recess from 3:30-5:00 p.m.Lansing Center, 333 E. Michigan Ave., Lansing 48933
Friday, Oct. 22, from 1-8:00 p.m., recess from 3:30-5:00 p.m.DeVos Place | Steelcase Ballroom, 303 Monroe Ave. NW, Grand Rapids 49503
Monday, Oct. 25, from 1-8:00 p.m., recess from 3:30-5:00 p.m.Treetops Resort, 3962 Wilkinson Road, Gaylord 49735
Tuesday, Oct. 26, from 1-8:00 p.m., recess from 3:30-5:00 p.m.Dort Financial Center, 3501 Lapeer Road, Flint 48503
All public hearings also are available online to view virtually via the MICRC YouTube Channel. Details are at michigan.gov/MICRC under "Meeting Notices & Materials."
For Help: Individuals can call 2-1-1 for assistance in registering to provide public comment. This service is available in over 200 languages and is ideal for individuals without internet access.
Pontiac man charged attempted murder after fight at bar
Tyaun Nelson, a 29-year-old Pontiac man, has been charged with assault with intent to murder and a slew of other felonies after he allegedly shot another man during a fight at a bar early Thursday.
According to authorities, a fight broke out between a group of people in the Satch's Place parking lot at 82 Baldwin Avenue in Pontiac. Prosecutors allege Nelson was walking away from the fight into the nearby trees before returning with a handgun. He fired one shot at the group, causing everyone to run away. 
Deputies were told by the victim, a 22-year-old Waterford Township man who was struck in the leg, that he had been trying to break up the fight. Surveillance video showed the group fighting included the victim. He's currently listed as stable at a hospital.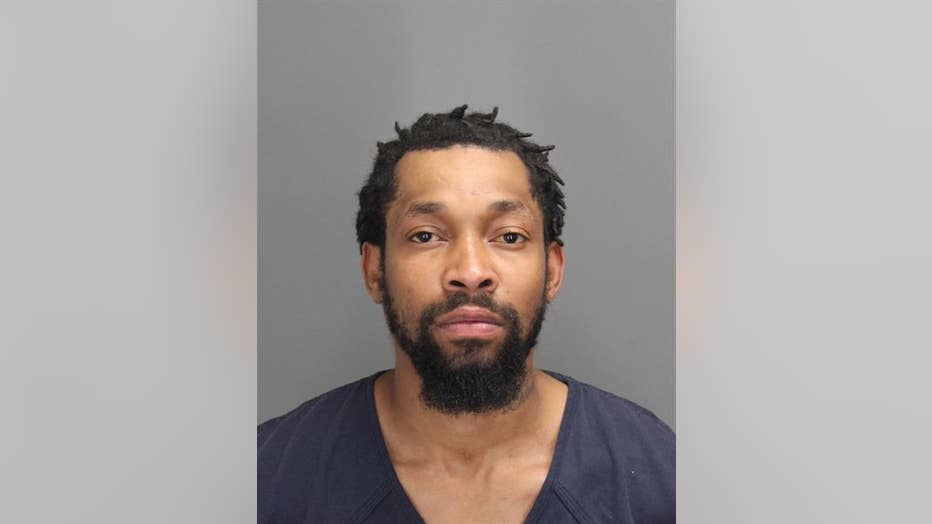 Police found a shell casing, a jacket, and a red hat, which belonged to Nelson. He was seen wearing it before the shooting. Nelson was arrested Friday without incident. He was given a $25,000 cash bond. "More and more, across America, we are seeing individuals resort to gratuitous, unnecessary, and absurd violence," Sheriff Michael Bouchard said. "When we see this in Oakland County, they will be held accountable."
Downtown Detroit Markets popup returning in 2021
Downtown Detroit will again turn into a winter wonderland with the return of markets and other activities this holiday season. Eighteen local retailers will be set up at Cadillac Square from Nov. 10 through Dec. 31. According to Bedrock, the majority of participating businesses are BIPOC or female-owned and Detroit-based. The Cadillac Lodge will also be set up, offering a place to warm up, have a treat, and enjoy family-friendly entertainment.
"We could not be more thrilled to take over the Cadillac Lodge concessions this year. We'll be bringing our unique 'Choose Your Own Adventure' concept from our Eastern Market location while adding some holiday twists to make every drink festive and fun," said Beatrice Wolnerman, owner of Bea's Detroit and Bea's Squeeze.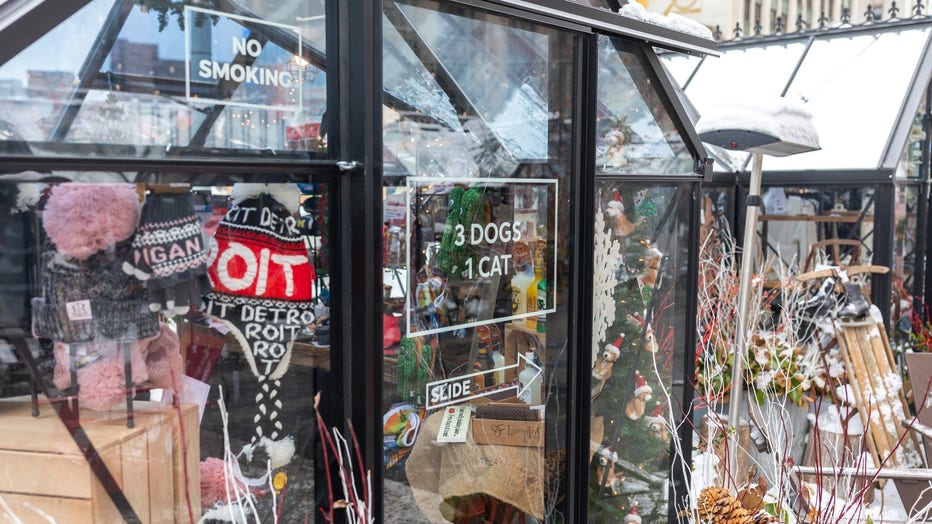 The markets and lodge are open on Wednesdays and Thursdays from 11 a.m. to 8 p.m., Fridays and Saturdays from 11 a.m. to 10 p.m., and Sundays from 11 a.m. to 7 p.m. Also, 1001 Woodward Ave. will be transformed into 1001 Winter Wonders, a free North Pole-themed walk-thru that will include ice paths, igloos, and a mailbox for letters to Santa. Winter Wonders will be open from 4-8 p.m. on Fridays and noon-4 p.m. on Saturdays and Sundays beginning Nov. 20 through Jan. 30.
All visitors who make a purchase from a participating brick-and-mortar Bedrock retailer or restaurant will receive validation for two hours of complimentary parking at Bedrock-operated parking garages. See a parking map here.
Apparent meteor lights up SE Michigan sky
Metro Detroit was buzzing early this morning after a bright object lit up the sky Wednesday sometime after 12:30 a.m. What looked like a meteor could be seen overhead. There has been no confirmation officially what the object - or objects were. 
Varied eye witness posts on social media and YouTube suggest the same bright light could be seen from as west as Wisconsin and Chicago. One viewer by the name of Shanae Age, said that the UFO was actually three objects that became one. 
"Hi, I was sitting in my car on break when 3 astroids flew past in the sky, which eventually formed into one by the time I caught it on camera . I wanted to share my video with you. I was so amazed I had never seen anything like it," she wrote in an email to FOX 2.
Viewer Shayne Score said, "Looked up at 12:43 am in Clawson MI and saw this and took a bad video. Doesn't do it any justice though it was beautiful!!!"
Over 100 attend vigil for mothers killed in hit and run
Tears, prayers, and song sanctified the spot where a hit-and-run driver killed Erica Yancey and her sister-in-law, Brittany Jones this weekend. More than 100 relatives and friends of the two mothers met up at the Kings and Queens banquet hall on Schaefer near Pilgrim Tuesday evening.
"I still don't understand why they took my beautiful twin away from me," said Robert Jones. "We did everything: we grew up together, we shared everything together."
The two victims have seven children between them, the oldest being 19 and the youngest at 3 years old. "I was with both of these young ladies in their last moments and they were happy and they were smiling and ..." Kyesha Johnson said before getting overcome by emotion. The two were pronounced dead at the hospital.
The driver, Jasmine Ansley, turned herself into police Monday and has been charged with two counts of failure to stop at a scene of an accident resulting in death and one count of tampering with evidence. She allegedly drove to the gas station after the crash and could be seen removing items from her banged-up car. She received a $10,000 bond. 
What else we're watching
Stellantis and the National Business League are kicking off an event Wednesday for the first 13 companies that will participate in the pilot of the National Black Supplier Development Program. The event will run from 9-11 a.m. at the Conner Center in Detroit. 
A new 96-inch-diameter water main traveling under Avon Road and Dequindre Road will be installed through a partnership between the Great Lakes Water Authority and the Oakland County Road Commission. The project, expected to take two years, means improvements to the region's sagging water and pipeline infrastructure.
Enbridge temporarily shut down Line 5 after protesters told the company it planned to open an emergency valve at a restricted site north of Detroit. The oil and gas pipeline has been the source of controversy in the state for years.
A malfunction at the Fort Street bridge over the Rouge River will be assessed by MDOT beginning at 9 a.m. when the agency closes the bridge to travelers. It had been left open for several days for an unknown reason. 
The U.S. is expected to authorize mix-and-match COVID booster shots in an effort to provide flexibility for rolling out vaccines to Americans. 
Live on FOX 2
Daily Forecast
A chilly start Wednesday will turn into a warm afternoon in the 70s before Southeast Michigan's next rainmaker cruises through tonight and tomorrow morning. Up to half an inch of rain is expected.
Nikolas Cruz set to plead guilty to Parkland school shooting
Nikolas Cruz is scheduled to plead guilty to 17 counts of first-degree murder Wednesday for the 2018 shooting massacre at a Florida high school, as his attorneys turn their focus to saving him from a death sentence.
Cruz, 23, will appear before Circuit Judge Elizabeth Scherer, who will ask him a lengthy list of questions to gauge his mental competency. Scherer will then ask him one by one how he pleads to each killing at Marjory Stoneman Douglas High School and to the 17 counts of attempted first-degree murder for those who were wounded.
His attorneys announced his intention to plead guilty during a hearing last week.
Fred Guttenberg, whose 14-year-old daughter Jaime died in the shooting, said he visited her grave this week to ask her for the strength to get through Wednesday's hearing.