Rehab Highland Park nonprofit, others team up to help repair family's fire-damaged home
HIGHLAND PARK, Mich. (FOX 2) - A Highland Park family was in dire straits - after their home suffered heavy damage in a fire. But a local non-profit stepped in to help. It has worked wonders - all thanks to you - and your donations.
At Scheer's Ace Hardware on Nine Mile in Oak Park, rounding up your bill at the register means helping local non-profits.
"It's 10 cents and 12 cents and 50 cents at a time," said Bryan Golemba. "And over three months it can add up to a great deal of help in the local area."
For the last three months, those donations have been adding up for Rehab Highland Park.
On this day, Bryan Golemba presented the charity with a check for over $7,000 from nearly 15,000 donations.
"We're happy to present this check to Maurice and Rehab Highland Park for a good amount of money to help out," said Golemba, the third-generation store owner.  
"We're going to be able to help so many people and continue this work in the city of Highland Park," said Maurice Turner, president of Rehab Highland Park. "Thank you so much Bryan."
And straight from Oak Park to Highland Park - passing those donations along to a deserving family.
"We want to donate $2,000," said Hunt to Veronica Ruff.
FOX 2 introduced you to Veronica and her family a few months ago when Rehab Highland Park started working on her son's house next door.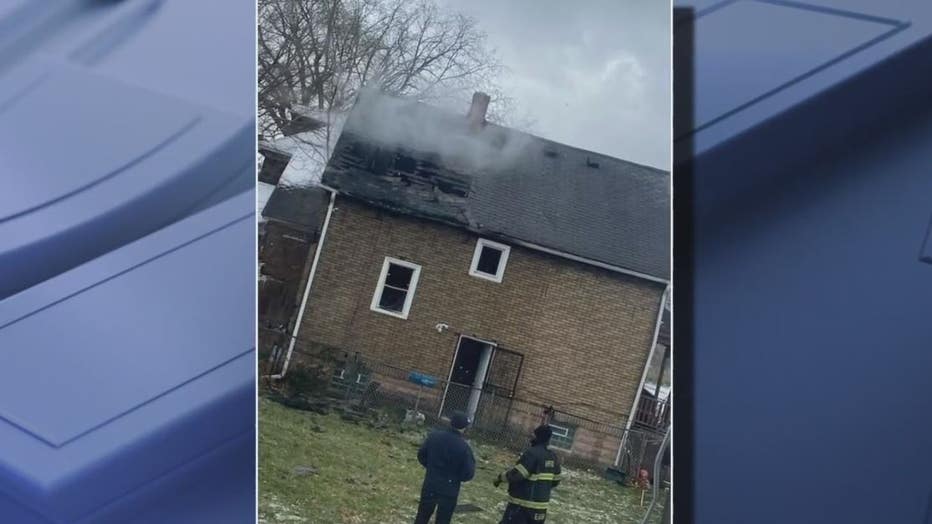 He, his wife, and children have been displaced ever since an electrical fire last November. But together with donations of labor and supplies from Complete Home and Building Maintenance and ABC Supply - the house has come a long way.
"It's wonderful - yeah they did a great job," Veronica said.
"It's still a work in progress but just to see the progress is even better," said Christopher Ruff. "So it's a great feeling right now."
There is still much to be done - but the contractors are feeling great about the progress.
"We had to frame pretty much every wall in the back of the house - all the way up to the ceiling. And then the roof rafters,  floor joints," said Michael Locke of Complete Home and Building Maintenance.
And a whole lot more - but they're making it happen.
"Coming from that fire damage - bringing this house back together for a family in need - I really think that's something special," said Jeffrey Owens, ABC Supply.
Really special - for everyone involved. Rehab Highland Park is about the entire community.
"We set a big goal, to really rehab the City of Highland Park and that's not only just in homes - but really to ignite the community to say hey, these are worth saving," Turner said. "These are people's homes - these are people's memories, and to be able to give a little bit of that back. It means a lot to us, but we can't do it by ourselves - I mean this has been such a team effort."
A team effort to bring a family back together - as Veronica purchases another window with her paycheck every two weeks - as contractors continue to pitch in - as hardware store customers donate to rehab Highland Park - all to bring back a burned-out home. And to bring a family back together again.
"It's worth it - it's going to be worth it," Veronica said. "And I'll have my family back next door to me so that's the wonderful thing about it."
Her grandson, Chace, can't wait.
"So I can stay next to my grandma and when she needs me, I can help her," he said.
FOX 2: "So you want to get back over here to be with her."
"Yes, very much yes," he said.
There is still much to be done from electrical to plumbing to drywall.
As always - if you're a contractor who would like to help - please reach out at this link HERE.
If you would like to donate, there is also a GoFundMe, HERE.