Schoolcraft College, Michigan Wolves bringing new soccer fields to school grounds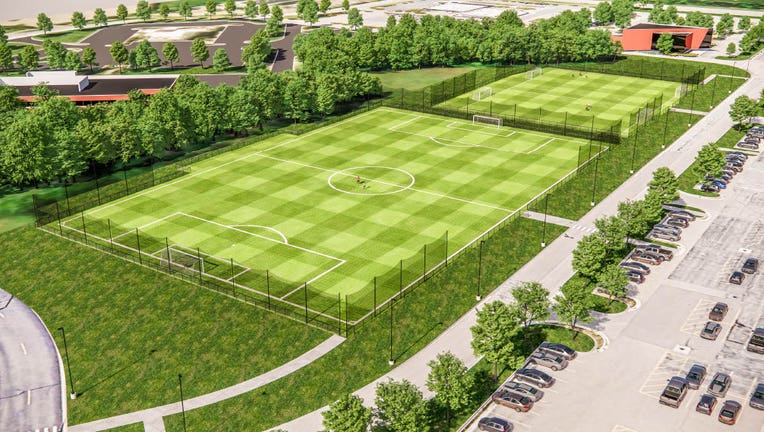 article
LIVONIA, Mich (FOX 2) - Two state-of-the-art soccer fields are being added to Schoolcraft College's campus in partnership with the Michigan Wolves Soccer Club. Throughout the years, Schoolcraft has prioritized its investment in youth sports and being an asset to families in the community. This project builds on Schoolcraft's proven success with private entity collaborations and commitment to Livonia and its surrounding communities.
"We are proud of our successful partnerships with diverse organizations to make our institution a desirable resource for others," said Dr. Glenn Cerny, president of Schoolcraft College. "This development is the next step to making Schoolcraft College the community destination it's become known for."
Specifically designed for youth players, both fields will feature artificial turf. The two playing surfaces will be specifically lined to accommodate four different field sizes that cater to players of all ages in youth soccer. The fields will be positioned on the south side of campus. All players will have access to on-campus athletic and Trinity Health medical facilities.   
"We are elated for the new soccer fields our players and their families will soon be able to enjoy," said Ed McCarthy, executive director of Michigan Wolves Soccer Club. "One of the major benefits of training on Schoolcraft's campus is not only the top-notch soccer fields, but the fact that it is truly a holistic asset to the community. If a player unfortunately gets injured, we have trainers and medical facilities just steps away. Not only will this partnership enhance the physical and mental development of our student-athletes, but it will bring our community closer."
The construction of the new fields involves repurposing the former children's center lots and optimizing the campus space without compromising parking availability. The fields are expected to be completed by June 2024.
Schoolcraft College and the Michigan Wolves Soccer Club have held a mutually beneficial partnership since 2016. The Michigan Wolves, based in Livonia, has been an integral part of the community for 40+ years, coaching and mentoring athletes from ages 4 to 19. Prior to having the new soccer fields, the Wolves were capped at 600 players. With the new development, the organization can expand and include usage for some recreational teams. 
Being a prominent city for soccer players and families in Michigan, Livonia has consistently produced some of the state's best players over the past five decades. In alignment with this legacy, Schoolcraft College and the Michigan Wolves Soccer Club are committed to upholding and furthering this tradition through their partnership.