Serial bank robbers indicted after four thefts totaling $23,000 around Metro Detroit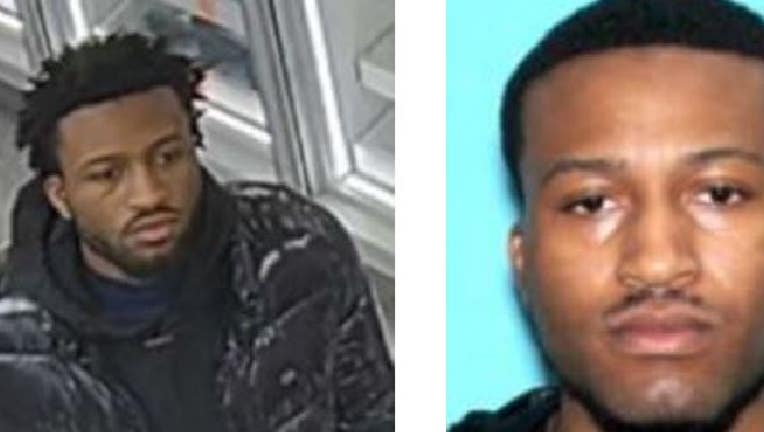 article
DETROIT (FOX 2) - Two men from Detroit and Warren were indicted for a bank robbery spree that unfolded in Wayne County and Macomb County earlier this year.
Together the two stole approximately $23,000 from two credit unions in Redford and Harper Woods, and a bank in Grosse Pointe Woods. They also tried robbing another credit union in Eastpointe, but failed to steal any cash.
Both Collin Carl Love Jr., 24 of Detroit, and Laronte Hill, 21, of Warren were indicted on April 18 on charges of conspiracy to commit bank robbery, bank robbery, and attempted bank robbery. Love had previously been sentenced to probation for a firearms charge in February which is likely to be amended following the new charges.
The first bank robbery happened the same day Love was sentenced when he traveled to the Eastpointe Community Credit Union and passed a note that demanded cash from the bank teller. Written on an employment check was the message "don't try to be a hero I will shoot & kill somebody."
Love fled the scene without any money after the teller left her work station. 
Over the next month, Both Love and Hill would steal $4,000 from the Community Choice Credit Union in Redford, $9,000 from the Christian Financial Credit Union in Harper Woods, and $10,000 from the Fifth Third Bank in Grosse Pointe Woods.
Each time they robbed a bank, the two defendants would use notes written on employment checks that were made out to themselves. 
MORE: Detroit city councilwoman proposes designating Greektown, Riverfront, other areas gun-free zones
After the fourth robbery in Grosse Pointe Woods, the suspects led police on a high-speed chase through residential neighborhoods before fleeing on foot. They were eventually arrested and in possession of the $10,000 that had been stolen. 
Police also found two semi-automatic pistols with additional magazines. In total, 72 rounds of ammunition was found on their persons with more in their vehicle. 
The two were in court on April 14 where a judge ordered them both detained pending a trial.