'Sin Repent Repeat': Griffin Claw's paczki beer and vodka are coming soon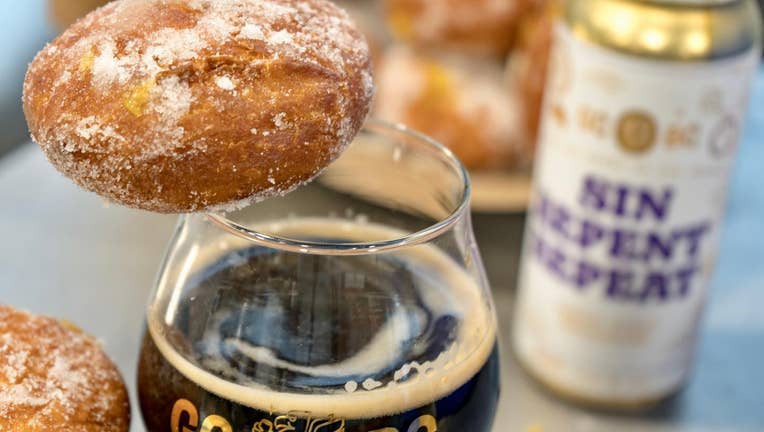 article
BIRMINGHAM, Mich. (FOX 2) - Birmingham's Griffin Claw Brewing packed its Fat Tuesday brew, Sin Repent Repeat, with paczki.
This year's pastry stout was made with dozens of paczki from Pietrzyk Pierogi. It will be released at the taprooms Feb. 21 and will hit stores before that.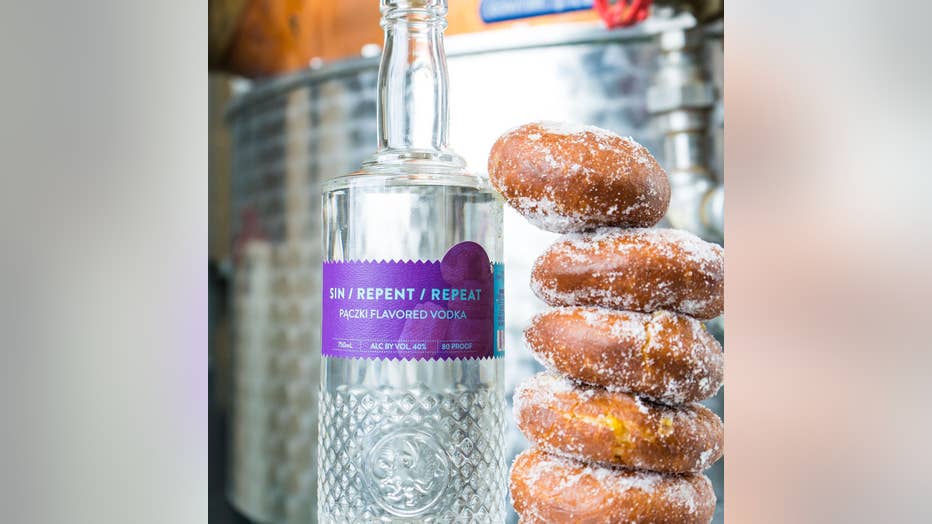 (Photo: Griffin Claw Brewing)
More: Eastern Market Brewing releasing 2 paczki beers for Fat Tuesday
The brewery and distiller is also releasing its paczki-flavored vodka of the same name soon. Quantities are limited, and the vodka will only be available at the Birmingham and Rochester Hills taproons.