Snow emergencies declared for Monday's snowstorm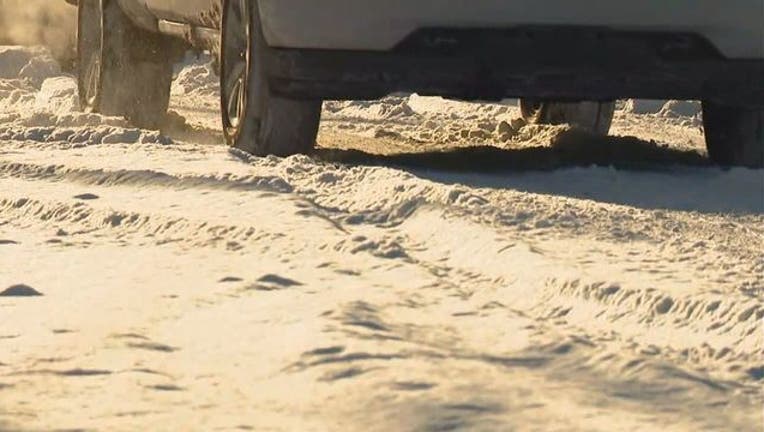 article
(FOX 2) - Another round of snow is coming our way followed by the coldest air we've felt this season and what will probably be the coldest we've felt since winter 2014 or 2015. 
The snow will be heavy at times and will create a mess on the roads - so if you can, stay home. Snow totals will be highest along and north of the I-69 corridor with lesser totals south. 
Below is an updating list of cities that have declared snow emergencies across southeast Michigan. That means vehicles stay off the roads for plowing purposes. 
All state of Michigan government offices are also closed today. Most state government offices in the Lower Peninsula were closed Monday morning except for offices handling critical functions. Michigan Gov. Gretchen Whitmer is encouraging motorists to stay off the roads.
You can keep an eye on weather conditions, school closings, and more with the FOX 2 Weather App. You can also get the FOX 2 News app for immediate traffic conditions and more news. 
WAYNE COUNTY
ALLEN PARK: Begin Monday 4 p.m. 
BROWNSTOWN
CANTON: Begins Monday at noon - Tuesday at noon 
DEARBORN: Begins Monday 8 p.m.
DEARBORN HEIGHTS
ECORSE
FLAT ROCK: Begins Monday at noon
HARPER WOODS: Beginning Monday, 6 a.m. - Tuesday at noon 
LINCOLN PARK: Begins Monday 4:30 p.m. - Tuesday at noon
LIVONIA
MELVINDALE
PLYMOUTH: In effect until Tuesday at noon
RIVERVIEW
ROCKWOOD
ROMULUS: Begins Monday 8 a.m.
SOUTHGATE: Begins Monday 2 p.m.
TRENTON: Begins Sunday 3 p.m. - Monday 3 p.m.
WAYNE                                                                                                                                      WESTLAND: Begins Monday 7:30 p.m.
WOODHAVEN
OAKLAND COUNTY
AUBURN HILLS: Begins Monday 7 a.m.
BERKLEY: Begins Monday 5 p.m.
BEVERLY HILLS: Begins Monday 6 p.m. - Tuesday 6 a.m.
BIRMINGHAM: Begins Monday 3 p.m.
BLOOMFIELD TWP: Begins Monday 6 a.m. 
FARMINGTON: Begins Monday 3 p.m.
FARMINGTON HILLS
FERNDALE: Begins Monday 7 a.m.
HAZEL PARK: Begins Monday 8 p.m.
PONTIAC
ROCHESTER: Ends 9 a.m. Tuesday 
ROYAL OAK: Begins Monday 7 p.m
SOUTH LYON: Ends 6 p.m. Tuesday 
MACOMB COUNTY
CENTERLINE: Begins Monday at noon
EASTPOINTE: Begins Monday 8 p.m 
FRASER
MOUNT CLEMENS: Begins Monday 1 p.m.
ROSEVILLE: Begins Monday 6 p.m.
SHELBY TOWNSHIP: Begins Tuesday 5 a.m. 
ST CLAIR SHORES: Begins Monday p.m.
STERLING HEIGHTS: Begins Monday 5:30 p.m.   
UTICA
WARREN                                                                                                                                                     
ST CLAIR COUNTY
ST CLAIR: Begins Monday 9 a.m. 
LIVINGSTON COUNTY
HOWELL: Begins Monday 8 a.m. - Tuesday 6 p.m.
PINCKNEY: Begins Sunday 8 p.m. - Tuesday at noon