Southfield Freeway shooting leaves BMW with several bullet holes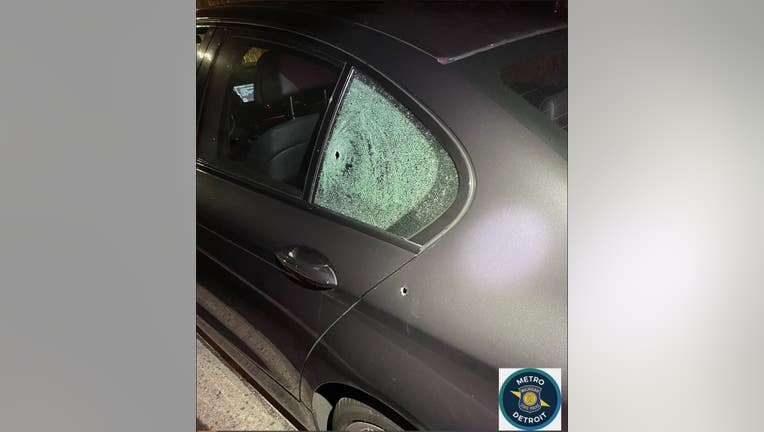 article
(FOX 2) - The driver of a BMW was left unhurt after a freeway shooting left a bullet hole in the back of his vehicle and at least one window pane shattered.
Michigan State Police say the incident on the Southfield Freeway also appeared in a ShotSpotter alert that Detroit police picked up late Thursday night.
It also led to the highway closing down.
A call first came in at 10:25 p.m. when the Detroit Regional Communication Center got a call about a shooting on M-39.
When troopers arrived, they made contact with an individual on the side of the road. They were standing next to a 2012 mid-size vehicle that had been struck multiple times. 
The victim claimed the gunshots had come from a maroon SUV that had pulled alongside the driver's side of the vehicle and started shooting.
From there, the suspect fled north on M-39. 
MORE: Confirmed tornado, downed trees, hail, and hundreds of power outages after latest severe weather
A check with DPD revealed that eight separate shots had been detected between Schoolcraft and I-96. Police shut down the freeway for an evidence sweep. They found five pistol casings during the canvass.
A motive has yet to be determined, but police said they'll be using technology and work with the victim to identify the offender.
"There's no random. Any time that we have an incident like this, something occurred," MSP F/Lt Mike Shaw said.