St. Clair Shores appliance store destroyed after downed wire causes fire
ST. CLAIR SHORES. Mich. (FOX 2) - A fire Wednesday night destroyed a longtime St. Clair Shores business.
"I'm choked up because I don't know what to say. This is my life," said Don Hurst, who owns Hurst Appliance on Harper Avenue.
Snow led to the blaze at his business, which he has owned for 33 years.
"The snow caused one of the electrical lines, live electrical lines to fall onto the building, which caught the roof on fire. It just went up," Hurst said. 
The roof is unstable, and most of the contents inside are completely damaged.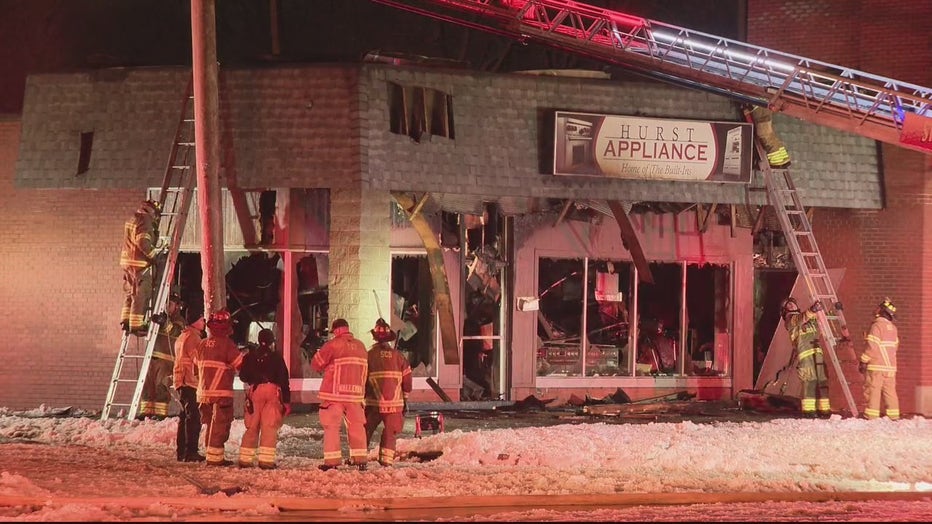 "They're real fair and honest with you, and they've just been a good asset to the neighborhood forever," said longtime customer Rick Batche.
Hurst has insurance, and he hopes to start over.
"I was able to salvage some things out of here, which I think I can at least take care of my customers that are on hold. That's my priority right now," he said.
It's not the merchandise though that matters most to Hurst – it's the people he has met over the years.
"I have great customers, repeat. I mean they're awesome, and I thank them all," he said.