Star Line Mackinac Island ferry adds pirate ship for 2017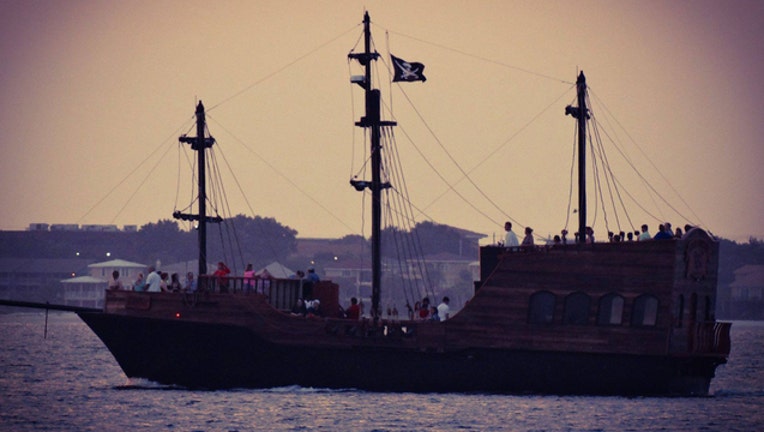 article
MACKINAW CITY, Mich. (WJBK) - This summer, your entire family could sail the historic Straits of Mackinac on a pirate ship!
Star Line Mackinac Island Ferry added a pirate ship to its fleet for the 2017 season, giving you the chance to sail the straits in a pirate ship!
The pirate ship is just one of the new additions this year to the fleet after the company acquired the Arnold Line and made improvements and changes.
Among the changes is the addition of the Pirate Ship Good Fortune, set to make its maiden voyage on the Great Lakes this summer.
Something important to note: the ship does NOT take you to Mackinac Island. You still have to board a standard Star Line ship to get to the island.
The ship will run excursions from Mackinaw City five times a day during peak season. Each voyage is about 1 hour and 15 minutes on the water. Tours take passengers through the straits, under the Mackinac Bridge, and in front of the fort. 
Before you board the ship, you have to go through safety training and there are life jackets on board.
According to MackinawPirateCruises.com, on the pirate-themed cruise, you can talk like a pirate, pull treasure from the sea, discover the history of Great Lakes Pirates, swab the deck, play pirate games, and enjoy music and dancing.
If you're hoping to board the pirate ship tickets will cost $30 per person, $25 for children between 2 and 12, and $10 for infants.