State puts social security number on woman's tax refund check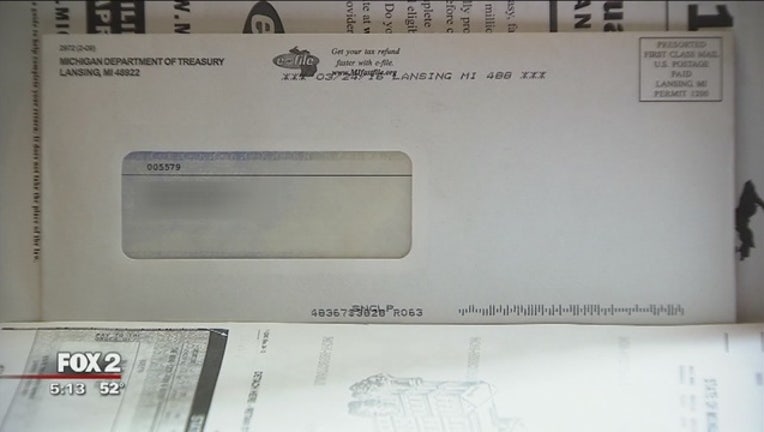 article
OAKLAND COUNTY, Mich. (WJBK) - A major mistake by the state government puts a local woman's identity at risk: they mailed her tax refund to her but instead of using her name, they put her social security number on the address.
Tax season is already stressful but it was even more so for the Oakland County woman didn't want to be identified. After all, her social security number had just passed through multiple hands in the United States Post Office - who could blame her?
"I've had a couple sleepless nights," she said. "Knock on wood - I haven't had any problems. We've been careful with our social security numbers, our credit card numbers, we've been very careful with it."
Her check came by mail in late March. It should be a welcome sight as she opened the mailbox but then she looked in the window.
"Where my first name should have been, the department of treasury put my social security number."
Right there for all to see, her last name, her social security number, and her address: All the ingredients for identity theft. So she called the state tresury department.
"She said they would investigate to find out if it's more widespread and how it could have happened."
In the meantime she asked the state to at least help her maintain her fiancial saftey and asked for a year's worth of credit monitoring.
"They have to put in a service request. It goes to a supervisor and then the supervisor gets it to wherever it has to go and then they'll contact me in five business days."
The state told FOX 2 they're working with the woman and it appears to be an isolated issue. She was slightly comforted to know at least her loved ones were sparred the anxiety.
She's using her own potential problem in hopes others will look close at their check and monitor credit even closer.