Watch: Suspect stopped with PIT maneuver after wrong-way police chase on I-75
SAGINAW COUNTY, Mich. (FOX 2) - When Michigan State Police tried to stop a speeding driver early Thursday in Saginaw County, he fled, leading them on a wrong-way chase on I-75.
Police spotted the driver near Cumberland and Holland avenues around 1:45 a.m. When they attempted to stop the vehicle, a chase started and the driver got onto northbound I-75 but was traveling south.
During the police chase, one of the passengers called 911 and said they were in the vehicle against their will.
Birch Run officers deployed stop sticks at the Birch Run exit and Genesee County Sheriff's deputies deployed stop sticks at Vienna Road exit. Instead of getting off at these exits, the driver pulled into the Clio Rest Area, where a (precision immobilization technique) PIT maneuver was used to stop the vehicle when the driver tried to get back onto the freeway.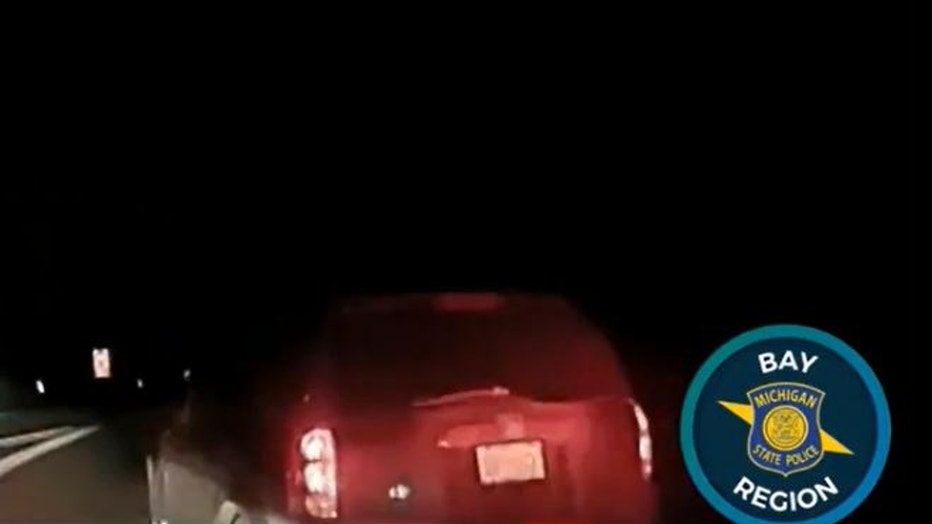 The driver, a 42-year-old Saginaw man, was arrested and charged with kidnapping, felonious assault, and fleeing police. He also had several outstanding warrants. 
Both of his passengers were released, and no injuries were reported.