Suspects steal woman's purse after telling her she has flat tire at Oakland County grocery store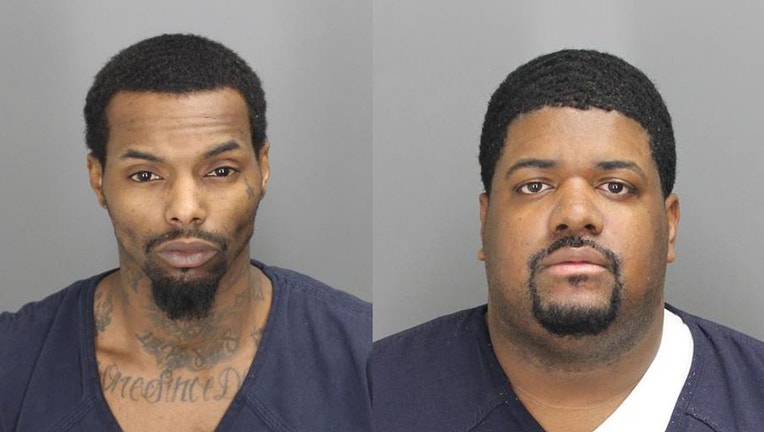 article
BLOOMFIELD TOWNSHIP, Mich. (FOX 2) - Two suspects tricked a woman into thinking she had a flat tire to distract her while they stole her purse, Bloomfield Township police said.
Police said the victim was sitting in the passenger seat of her vehicle in the parking lot of Nino Salvaggio at 6592 Telegraph around 1 p.m. March 3 when a man approached her and told her that the driver's side front tire was flat. While the victim was checking the tire, another man walked up to the vehicle and grabbed her purse from the passenger seat.
The men, later identified as Anthony Dejaun Craig, 32, and Kyle Donald Davis, 35, fled in a Dodge Durango with no license plate.
Read Next: At-home aide accused of stealing $26K from 91-year-old
The Troy Special Investigations Unit, which includes investigators from neighboring cities, took over the case and identified Craig and Davis. Both men were arrested Saturday while attempting to commit a similar crime in Southfield, police said.
Davis was charged with larceny and two counts of illegally using credit cards. His bond was set at $150,000 cash. Craig was charged with larceny and two counts of fraud. He was given a $200,000 cash bond.