Suspicious persons call in Troy leads police to suspects who broke into Missouri home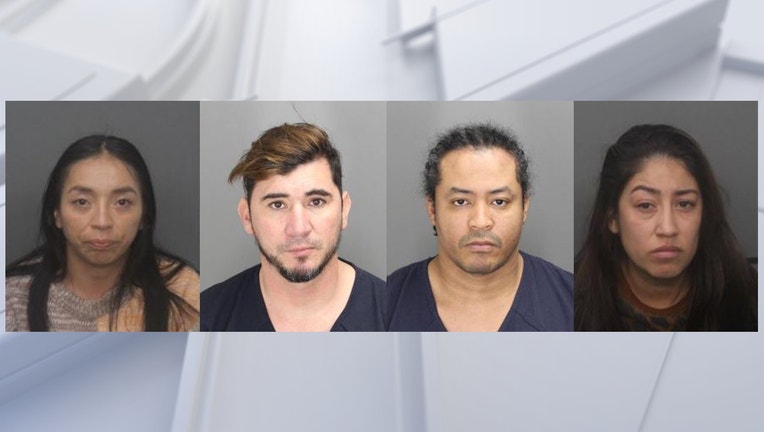 article
TROY, Mich. (FOX 2) - Four home invasion suspects are in custody after police say they were walking around the backyard of a Troy home and looking into windows.
A neighbor called police Wednesday when he saw a group knocking on his neighbor's door and peeking through windows before going into the backyard of the house in the 3000 block of Newgate. The neighbor told police one of the suspects was wearing a yellow safety vest and carrying a ladder. The neighbor was also able to provide a description of the vehicle the group fled in.
Police saw the vehicle on I-75 south of the Big Beaver Road entrance ramp and stopped it. Officers stopped the black Kia Sorento with a California license plate. Inside the car, they found a yellow safety vest and ladder, along with jewelry packaged and hidden under the center console and engine compartments. Officers discovered that the jewelry had been stolen from a Missouri home earlier this month.
Yohona Ortiz, Geiler Orobio-Cabezas, Cesar Aldana-Velasquez, and Madeleyne Leon-Gutierrez are charged with second-degree conspiracy to commit home invasion, second-degree attempted home invasion, and receiving and concealing stolen property greater than $20,000.
Ortiz and Leon-Gutierrez received $500,000 bonds. Orobio-Cabezas's bond was set at $800,000, and Aldana-Velasquez received a $900,000 bond.