T-Mobile reps walk out of Wyandotte meeting as tempers flare over cell site on school
WYANDOTTE, Mich. (FOX 2) - A Wyandotte school board meeting with T-Mobile moved along as planned Tuesday - until a representative and other officials bailed on concerned parents.
The focus of the meeting was T-Mobile's 5G tower on top of Washington Elementary School and the deal the district entered into with the cell phone provider.
"Oh they're not taking questions," said one parent.
But parents followed them into the hallway and fired off their concerns.
"This is our chance to talk to you, stand before us and answer our questions," said one mother. "We're not going to hurt you, trust me. We just want to talk to you guys because we've been waiting to."
FOX 2 had a few questions of our own.
FOX 2: "When will you come back? The news media has questions too."

Parent: "Yeah, the news has questions too."
"It's terrible, people have questions," said Val Zavala. "They're very concerned over what's going on."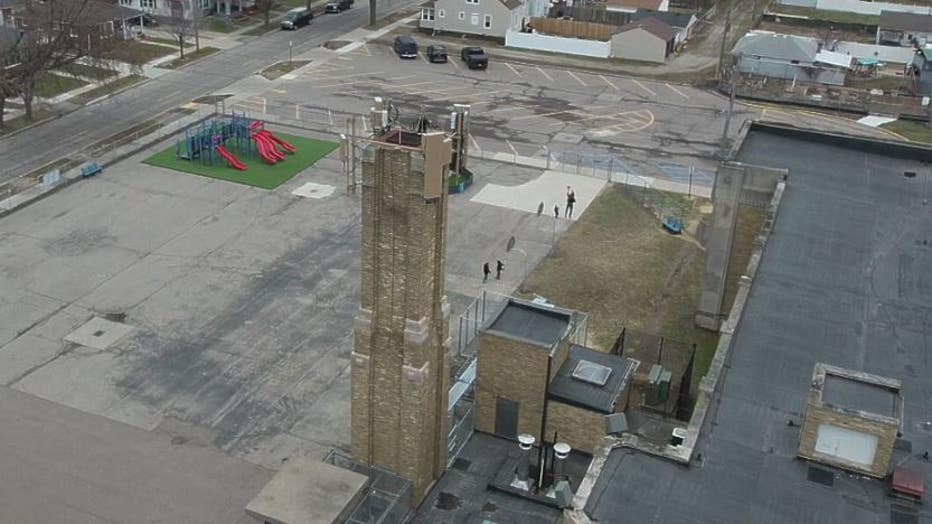 T-mobile struck the cell tower deal with the district back in 2018 but parents started pushing back once it came time for its construction, on the smokestack of Washington Elementary, near the playground.
Parents say they fear what exposure to its radio frequency waves could mean to the health of their kids.
"This boy is in trauma therapy for other issues and now this is his main focus because he's terrified to be in school," said one woman. "Terrified. He does not want to go to that building."
"You're just going to throw this on our school like we are test animals, and then you are going to see what happens to us," said one boy.
Community members are bracing for a battle that is both time-consuming, and may bring a hit to their wallets.
Related:
Enter lawyer and parent Josh Castmore who created a GoFundMe page to cover any legal costs of getting the tower taken down.
"At this point we are raising funds for what we anticipate is going to be a prolonged legal battle with T-Mobile, the City of Wyandotte, the school district, the superintendent," he said. "So we are asking folks to contribute what they can because we want to get this thing off of our elementary school."
The Wyandotte Board of Education held the meeting in their much smaller conference room instead of larger past facilities like Wyandotte City Hall.
Several parents were miffed by that alone, considering it was the first time many had a chance to get direct answers in person.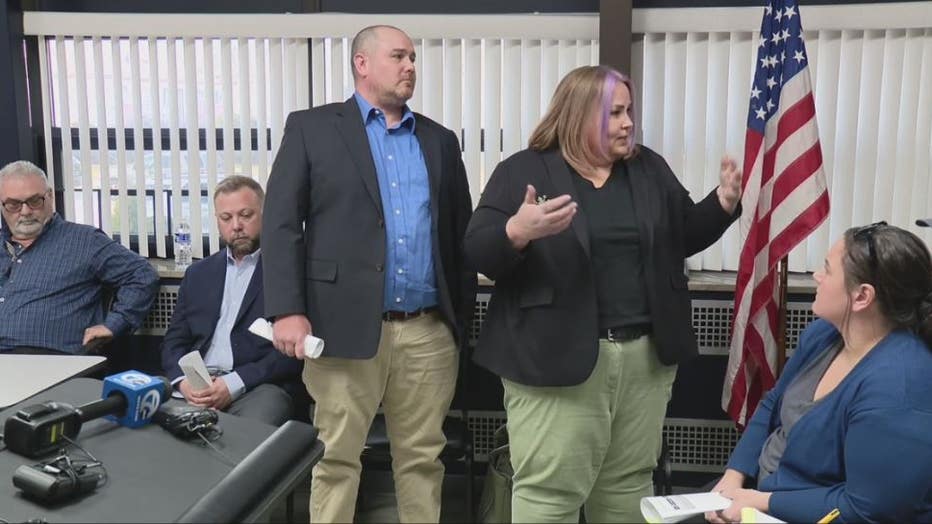 Before they walked the executives on the cell phone initiative did give some background.
"It's not a cell tower. It is antennas attached to an existing structure," said a T-Mobile representative. "We have literally hundreds of cell sites in the central region that are on schools, church schools, public community centers, where children attend school from nursery school to college. This is not a unique situation."
Board members told parents the price of dropping the tower would be huge.
"We do have a contract that if we were to breach it, it would be millions," said trustee Cindy Kinney. "They would bankrupt our district."