'The impact is immense': Michigan State shooting victims mourned in their communities
GROSSE POINTE FARMS, Mich. (FOX 2) - We are learning more about the three victims who were fatally wounded in Monday night's shooting at Michigan State University.
The flags fly at half-staff outside Grosse Pointe South High School where Brian Fraser graduated in 2021. Last night he was killed in the mass shooting at MSU - he had been at the Student Union while another student - Grosse Pointe North graduate, Arielle Anderson, was shot and killed at Berkey Hall.
"These two students just like all of our students - were these exceptional kids," said Dr. M. Jon Dean, Grosse Pointe Public Schools. "This is a time when as a parent - as an educator - that I don't even have the words."
Twenty-year-old Alexandria Verner was an athlete - an academic, and, by all accounts, an amazing young woman. The 2020 Clawson High School graduate was studying forensics at MSU and was in class at Berkey Hall Monday night when McRae opened fire.
"She walked so softly by day in our hallways and just modeled great leadership and just doing what's right - and being a great kid and daughter and friend," said Billy Shellenbarger, Clawson superintendent. "And then when you put her on the basketball court or softball field you didn't want to play against her - she was going to beat you."
Shellenbarger says it's an immense loss for her parents, brother and sister - and for the tight-knit community of Clawson.
"The impact is immense - it's heavy - and we're all feeling it today," he added.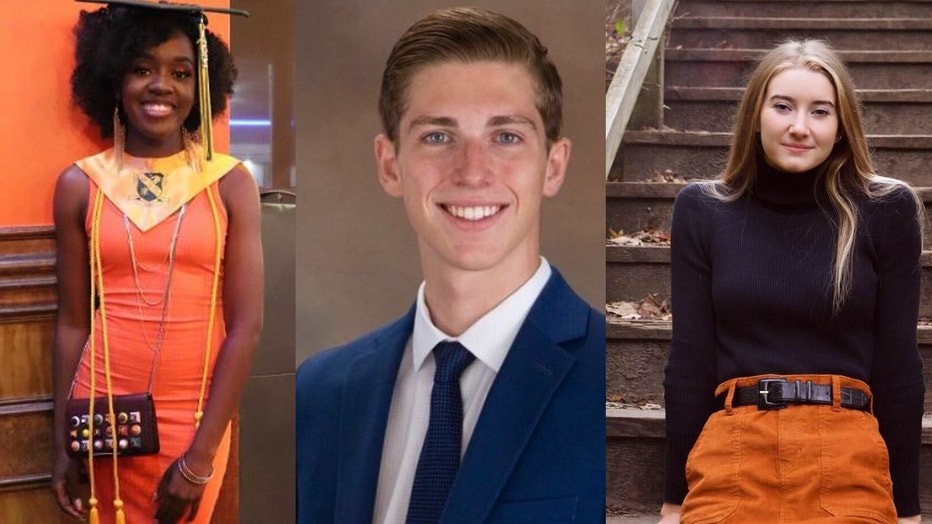 Arielle Anderson, Brian Fraser, and Alexandria Verner 
"How is it possible that this happened in the first place - an act of senseless violence that has no place in our society, and in particular no place at school," said Dean. "But then - it touched our community - not once - but now twice."
Fraser was president of his fraternity - Phi Delta Theta. Arielle Anderson wanted to be a doctor. All three of the victims with such bright futures.
"When it comes to doing the right thing - and everything you want in a kid - that's what you get - and that's what we lost last night," said Shellenbarger.
Five other Michigan State students were shot and critically injured. So many others are traumatized by the senseless violence our schools see time and time again.
"We have to figure out as a society - how can we support the mental health of our kids - and the mental health of our adults," said Dean. "How can we help everyone stay safe - so that there isn't another superintendent giving this press conference or more importantly - another set of parents that are getting this terrible, grieving information."
More coverage:
There will be vigils held for the victims. One will be at St. Paul on the Lake Catholic Church, 157 Lake Shore Rd, Grosse Pointe Farms, at 7 p.m. and another in Clawson, 101 John M Ave, at the high school's football field at 7:30 p.m. All are welcome.
The family of Arielle Anderson released the following statement:
"We lost our precious daughter, granddaughter, sister, niece, cousin, and friend, Arielle Anderson. She means the world to us. As much as we loved her, she loved us and others even more. She was passionate about helping her friends and family, assisting children and serving people."Driven by her aspiration to tend to the health and welfare of others as a surgeon, she was working diligently to graduate from Michigan State University early to achieve her goals as quickly as possible."As an Angel here on Earth, Arielle was sweet and loving with an infectious smile that was very contagious."We are absolutely devastated by this heinous act of violence upon her and many other innocent victims."While we appreciate the outpouring of the love, support, and prayers we have received thus far, we are grieving and hope that you respect our family's wishes to remain private at this time."
Find the latest MSU shooting updates here.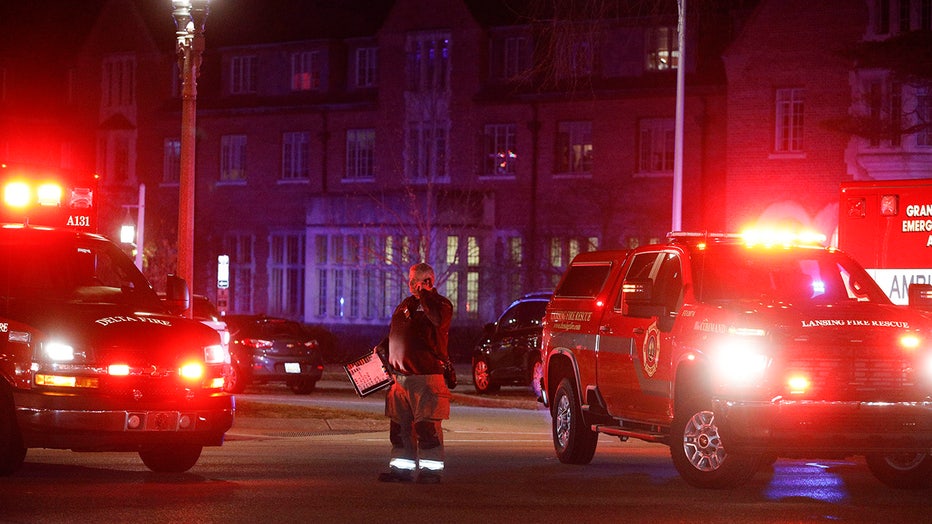 Police and emergency vehicles are on the scene of an active shooter situation on the campus of Michigan State University on February 13, 2023 in Lansing, Michigan. (Photo by Bill Pugliano/Getty Images)