The Importance of Public Speaking and teen tips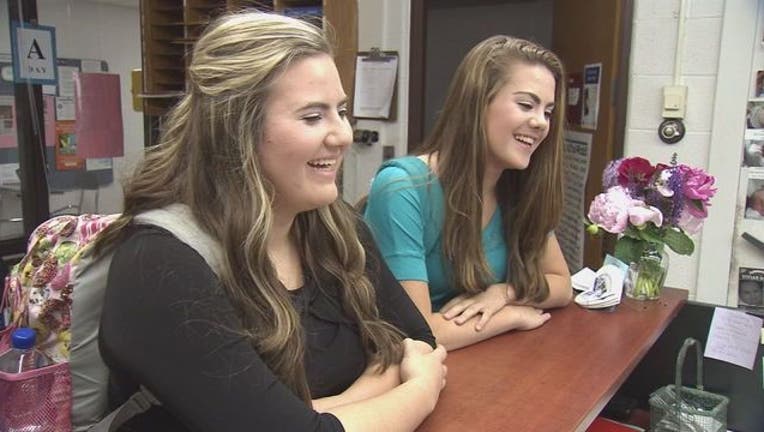 article
by Alexa and Adriana Doria
As 7th grade students, we were chosen to participate in a leadership program called 21st Century Leaders.  One of the sessions was dedicated to public speaking.  The instructor stated that the first seven seconds of a speech determines the audience's engagement.  We always work to engage our audience immediately during our public speaking endeavors.  We also believe the key to good public speaking is to get your audience engaged and motivate them to work with the speaker.
Refined public speaking skills are essential to accomplishing tasks and goals and they provide a means to bring a group of people together.  Whether you know it or not, public speaking is imperative in all aspects of life, from having an informal conversation with your friend, to presenting a project in front of your classmates.
We put our public speaking skills and abilities into action in many different aspects of our lives. 
We are both members of our school's forensics team, which is a state-wide public address/dramatic arts competition in which you perform either a speech or published text in front of judges.  We have been competitors since sixth grade and find that it has brought a positive change in our confidence levels in all areas of our lives. 
We have better learned how to present ourselves in front of our friends, family and authority figures.  We encourage each and every student to seek out opportunities which allow them to improve upon their speaking skills because the better you are at public speaking, the better equipped you will be to handle yourself in life.  Public speaking is the number one fear in America - let's change that!

Teen Tips 
Schoolwork Sunday: When you have a break from school, take that opportunity to organize all of your schoolwork and materials.  You can then start the new semester organized and ready to go!
Money Monday:  If you have money or gift cards from the holidays, we recommend that rather than spending them all in one shopping spree, use them sparingly.  You might one day really need something and you can use the money you saved.
Techy Tuesday: A huge part of education is research, but the only way to obtain valid information is to find credible sources.  When researching online, ensure that you can find a date, publisher, author and a well-known/reputable site.  All of those key items are signs of a credible and valuable research source.
Whatever Wednesday: A great way to get involved in school is to join clubs and extracurricular activities that you are passionate about.  Forensics, Science Olympiad, robotics, etc. are a few examples of activities to try.
Thirsty Thursday:  Try adding various fruits such as lemons, kiwi, strawberries, etc. into your water.  Not only does it give the water a new refreshing taste, it is good for you too.
Fashion Friday: A great way to stay warm on these cold winter days while still looking stylish is to layer your clothing.  Putting on many layers of clothing makes it easier to stay warm while still having the freedom to change your look throughout the day.
Sports Saturday:  If you have a passion for sports but are not interested in playing competitively, intramural sports are a great way to stay active and do what you love, without the pressure of competition.