The Rink at Royal Oak returns to Centennial Commons soon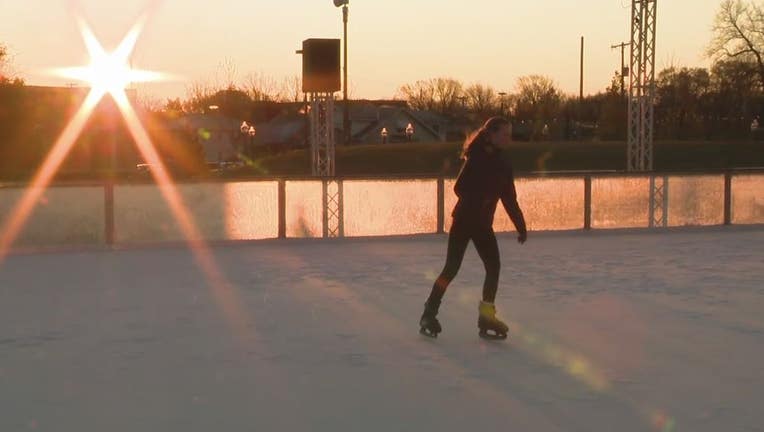 article
ROYAL OAK, Mich. (FOX 2) - Ice skating returns to downtown Royal Oak soon.
The Rink at Royal Oak in Centennial Commons, the park behind the library, opens Nov. 17 and will stay open through Feb. 18.
A grand opening is planned for 3 p.m. Nov. 17, with free skating until 6 p.m.
On weekdays, $10 will get you a day of skating if you arrive before 6 p.m. After 6 p.m. on weekdays and all day on weekends, skating is $12. Skate rentals are $5.
There are also specials, including free skating for Royal Oak residents on Tuesdays until Dec. 19, free skating for Baker College Students on Mondays, and free skates on Mondays through Dec. 18.
Also, the rink falls within the city's social district, so skaters can bring an adult beverage from one of the participating restaurants. Bringing a social district drink gets you $2 off skate rental.
Pop, water, hot chocolate, and s'mores kits are also available to buy at the rink.
The Rink at Royal Oak will be open Sundays from 11 a.m. to 9 p.m., Mondays through Thursdays from noon to 9 p.m., Fridays from noon to 11 p.m., and Saturdays from 11 a.m. to 11 p.m. These hours will be in effect through the end of December and will change at the beginning of 2024.