Thousands raised for Aimee Barajas, dispatcher who fielded 911 calls during MSU shooting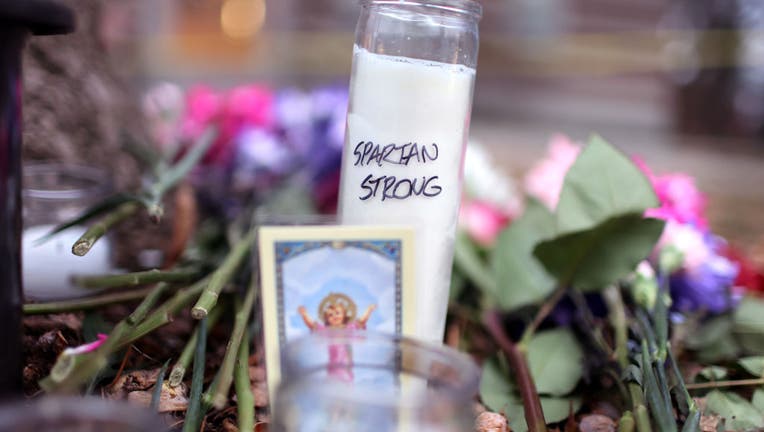 article
EAST LANSING, Mich. (FOX 2) - As gunshots rang through the halls of Berkey Hall and the MSU Union, students and others on the Michigan State campus rushed to dial 911 to get the help they needed as quickly as possible. One of those who answered the plea for help was Aimee Barajas - who is now getting the rightful credit she deserves for her calm presence.
At 8:18 p.m. on Monday, Feb. 13, the lives of thousands of people dramatically changed when a man fired into Berkey Hall. That's the time the first phone call was made. It wouldn't be until close to midnight before the shooter was found dead.
In the span of more than three hours, frantic 911 calls came and Aimee greeted many of them and directed their calls and information to law enforcement in the field. Through it all, she was commended for her remarkable ability to remain calm.
Tuesday morning, Aimee thanked people for their support.
"I am grateful and overwhelmed with all of the love and support I have gotten from work, family, friends, and the community.
But please remember the names of the victims:
Brian Fraser, Alexandria Verner, and Arielle Anderson. As well as the 5 others injured and thousands traumatized from this incident caused by 1 single person. 
I was doing my job.  It's what we are trained to do, a call you hope you never get but always have to be prepared for. 
Last night wouldn't have gone as smooth if it weren't for my amazing co workers who I call family, as well as the hundreds of first responders, from all over mid Michigan, who came to the scene, some on their nights off, or after already working a full shift. 
Spartan Strong. 
(Also, if you could contact your local state reps and tell them that 911 Dispatchers should be classified as first responders)"
Michigan State shooting: Resources available to students
"Aimee was the voice that so many turned to in order to make sense of the senseless, her sister, Alicia, wrote on Facebook. "In the midst of our collective confusion, helplessness, anger, and grief, she directed not only hundreds of first responders but also thousands of community members worried about their classmates, family, coworkers, and community members."
Alicia said she was proud of her sister and said it was a bittersweet gift to be able to do what she does.
As a groundswell of support sprang up for Aimee, a GoFundMe has been started by a total stranger. An Eaton Rapids, Michigan, man said he started the GoFundMe after seeing a TikTok trend of users donating $1 to random people. He said no one is more deserving than Aimee.
Medical chief breaks down while speaking about MSU shooting victims
"The way she coordinated law enforcement was nothing short of spectacular," he wrote.
In just a few days, over $2,400 was raised for Aimee and her family. The stranger who started the GoFundMe said he contacted Aimee and added her as the beneficiary to ensure that all funds go to her.