Three injured and one ejected in roll-over crash on the Lodge Freeway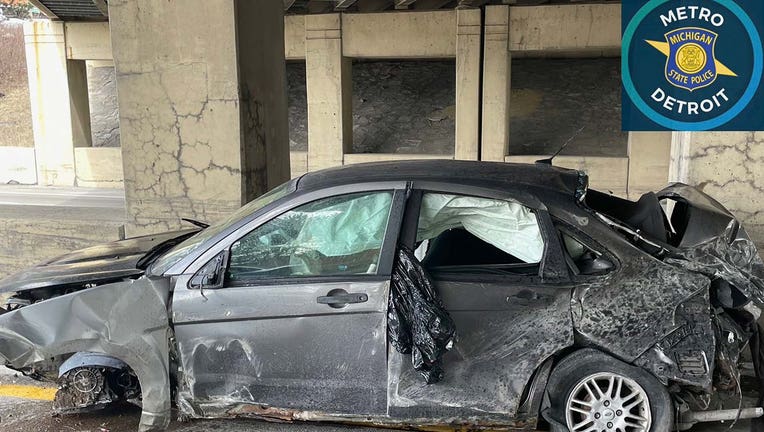 article
DETROIT (FOX 2) - Michigan State Police said poor driving behaviors on the highway led to another crash that led to three people suffering injuries after a car lost control and struck a concrete barrier in Detroit.
One passenger was ejected from the car due to the crash.
A sedan driven by a 22-year-old woman was traveling on the Lodge when she lost control and struck the median wall where it curved. 
The crash happened around midday Sunday at a notorious section of highway where M-10 takes a sharp turn north for those traveling west.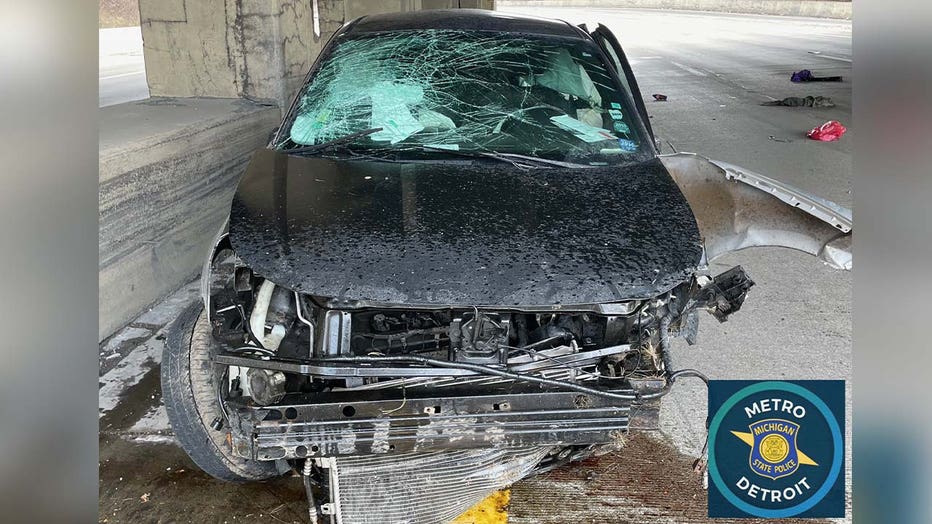 State troopers said witnesses told police the car was driving recklessly, weaving in and out of traffic at a high rate of speed, when it lost control. When the car struck the median, it overturned. 
The driver, who was wearing her seatbelt at the time, suffered injuries to her head, neck, back, and hip. A second passenger in her 20s was ejected from the vehicle and was found with a laceration to her head - though she was alert and conscious. 
MORE: 2 Detroit police officers found dead from apparent murder-suicide in Livonia
A 15-year-old male teen who was also in the car was taken to the hospital with an unknown injury.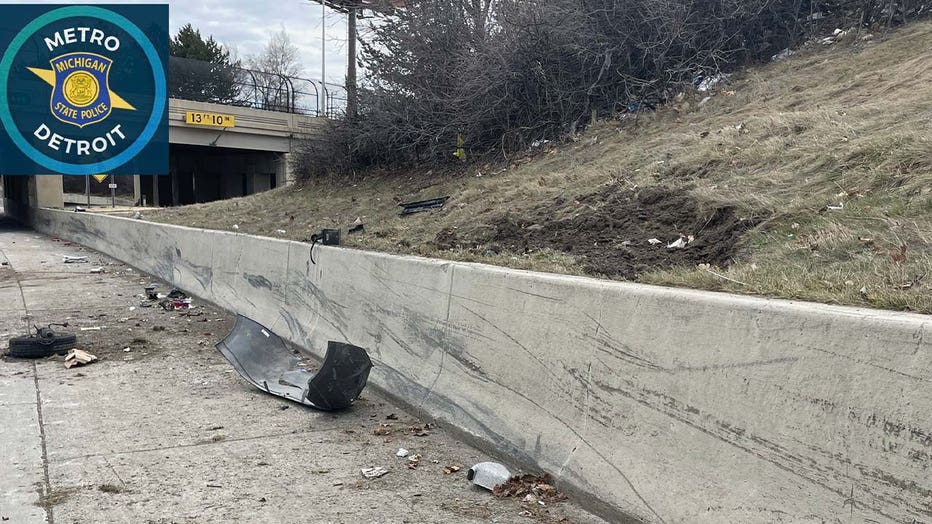 "We continue to see poor driving behaviors leading to crashes on Michigan roads." said Lt. Mike Shaw with state police. "Drivers must slow down, leave space between them and the car in front of them and insure everyone in the vehicle is seat belted."