Tracie Golden murder: Detroit Police say she "represents all of us"
DETROIT (FOX 2) - The family of a wife and mother who was killed in a carjacking at a Detroit liquor store is a step closer to justice after the man accused of her murder was arrested over the weekend.
Tracie Golden was a mother to a 19-year-old. She was also the spouse of John, who she married after rekindling their college romance from more than 30 years ago. But on Dec. 28, she was carjacked at a Detroit liquor store and killed.
This week, Detroit Police Chief James White announced the arrest of the man they said who pulled the trigger - and was caught driving her car during another crime.
Bradley Thurman, 19, was arraigned on several felony charges including murder and armed robbery by the Wayne County Prosecutors after his arrest on Jan. 13. He was given a $4 million cash bond, White said.
Golden joined White during a press conference on Tuesday, along with roughly a dozen investigators from the Detroit Police Department.
"It means everything to me and our family," Golden said. "I will never have closure because my angel is not here."
White said Thurman was arrested on the street last Friday after careful surveillance. Detroit Homicide detectives used video from Beverage One Liquor Store where Tracie was murdered. They keyed in on his distinct walk that led into more evidence.
According to White, Tracie was doing something that we all do every day.
"When you see someone like her, she represents all of us: innocence. (She was) just stopping in a store in our neighborhoods," White said.
Detectives said Thurman's motive was robbery and picked her at random at the store off  Grand River near Outer Drive. The store was just minutes from her home. After taking her car, police found it on the other side of town the next day off 7 Mile near I-75 at a Family Dollar Store. Thurman is accused of robbing and ditching her SUV.
John said his wife likely would have tried to talk some sense into Thurman but she never got the chance. She was ambushed and shot in the stomach and died at Sinai Grace Hospital, where she worked.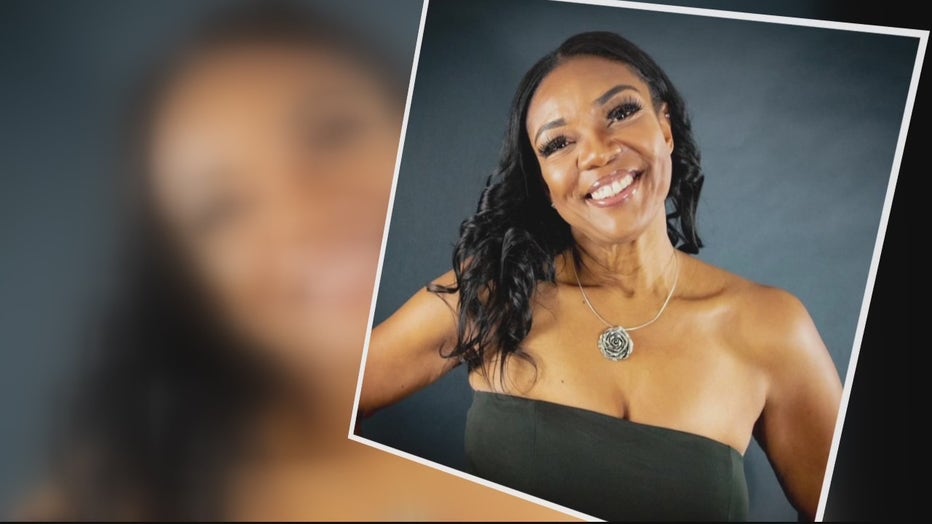 Tracie Golden, 53, was killed on Dec. 28, 2022, during a random carjacking in Detroit.
Tracie leaves behind her beloved college sweetheart, who rekindled their romance after 30 years, and a 19-year-old daughter.
"This is something we are going to have to live with the rest of our life," John said. "My wife, to me, left a legacy and me and her daughter are going to carry it on along with the rest of our family
White said they're going to continue investigating the murder but are confident in the evidence they have against Thurman.