Two deadly domestic violence cases last week spotlights resource women can use
If you or someone you know is a in a relationship with domestic violence there is help available. The National Domestic Abuse Hotline is 800-799-7233 and is 24/7. 
HAVEN of Oakland County is one such local resource and can be reached at its 24-hour emergency hotline at 248-334-1274. It can be reached online HERE.
OAKLAND COUNTY, Mich. (FOX 2) - When it comes to domestic violence there has been a disturbing surge in incidents around Metro Detroit in the past week.
"I don't know what's really happening right now in the world but it just seems like things are getting so much worse," said Patricia Hoskins, HAVEN.
Kanisha Williams continues grieving the murder of her sister Andricka McIntosh.
"She didn't deserve this, was a good-hearted person, loved everybody," Williams said..
The Detroit woman was shot and killed Friday allegedly by her soon-to-be ex-husband, Breon McIntosh. Police arrived to find him standing over her, holding a gun before he surrendered.
Amber Thomas also shot to death last week. Police say it was her ex-boyfriend Barry Garza who targeted her and pulled the trigger.
It happened outside the assisted living facility where she worked in Saline.
Amber had a personal protection order in place and Andricka was working on getting one, according to family members.
"When you have a PPO that's why law enforcement can come in and do things for you," said Hoskins. "So I would always encourage everyone but it doesn't make you safe, doesn't make you bulletproof."
Experts at HAVEN — Oakland County's most comprehensive women's shelter say if you feel threatened, take every precaution you can.
"Change your routine, change when you go to lunch, change the time you leave, the time you come home, the route you take,"
And understand that this is not your fault.
"Don't keep it a secret, a lot of times abusers bank on the fact that they've isolated you from your friends and family, so tell people," she said.
Have a plan in place for a worst-case scenario.
"Maybe keeping a pickup and go phone under a rock or somewhere in your garage," Hoskins said. "So if you have to run out of your home quickly you have a way to call 911."
Experts also suggest having a code word or a code phrase.
"You call your sister and you say my dog is great tonight and she knows that means call 911 right now," she added.
HAVEN also has a 24 hour emergency hotline. The number is 248-334-1274.
"Education is so important, advocacy is so important, believing survivors is so important," Hoskins said.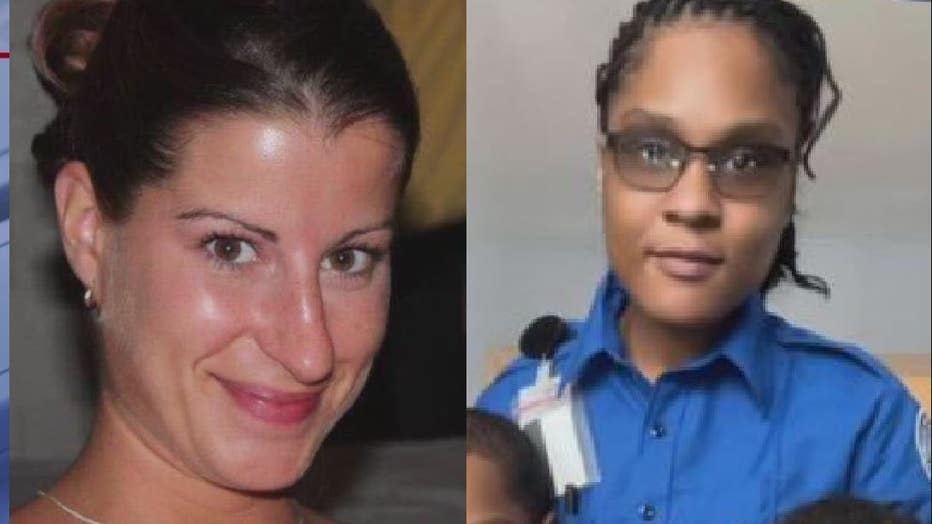 Amber Thomas, left, Andricka McIntosh