Up-and-coming rappers missing after traveling to perform in Detroit
DETROIT (FOX 2) - The disappearance of three aspiring rappers who were scheduled to perform in Detroit before they went missing has their families fearing the worst.
Armani Kelly, 38 of Oscoda, Montoya Givens, 31 of Detroit, and Dante Wicker, 31 of Melvindale, were supposed to perform at Lounge 31 in Detroit on Jan. 21. But 10 days later, all three men's whereabouts are unknown.
'I'm not going to say 'no, in my gut, my heart, he's gone'," said Lorrie Kemp, Kelly's mom. "As much as I love him, and I want him to be okay, I just want to take him home so we can lay him down to rest."
The three men were scheduled to perform for a birthday party. Kelly allegedly picked up Givens and Wicker on the way to the concert before it was canceled. Since then, no one has heard from the three.
"From there we just have a whole lot of unanswered questions that we're trying to find the answer to," Detroit Police Cmdr. Michael McGinnis said. "The fact that the three of them are missing together is very concerning and very alarming for us."
Now, Detroit police are among several law enforcement agencies searching for the men. They're seeking tips and ask the public they can anonymously report any information to Crime Stoppers at 1-800-SPEAK-UP.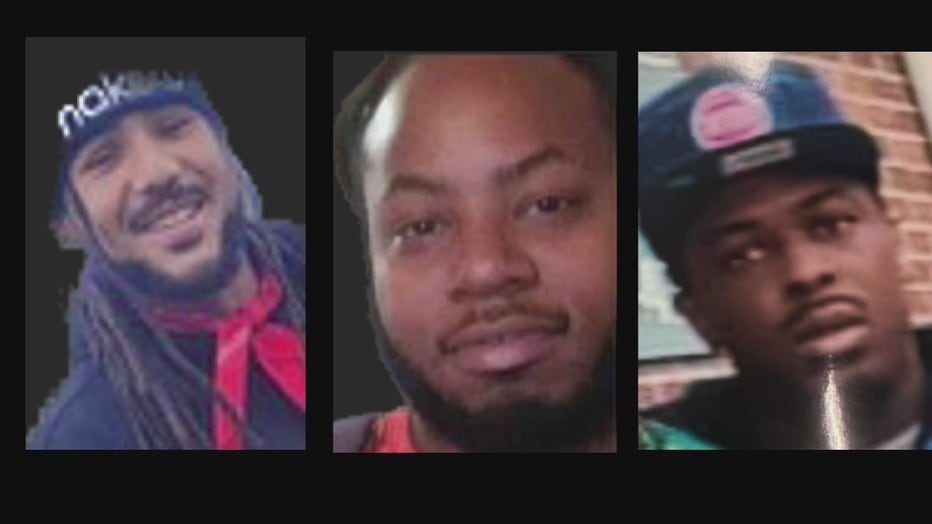 McGinnis said one family member believes the men had made it to the club before disappearing - though police are still working to confirm that. Phone records for all three men ended that weekend. 
Kemp reported her son's disappearance on Jan. 23. Four days later, family members for Givens and Wicker saw similar media reports about Kelly, which indicated all three knew each other. Kemp also used OnStar to track the vehicle Kelly was in, locating it in Warren. It was recovered on Jan. 23, but no other evidence was recovered.
According to Kelly's mom's post on Facebook, the three met in the department of corrections. In the same post, she chastised law enforcement for not doing more to help find her son.
"Shame on the police shame on the whole state & shame on u Detroit," she wrote.