USDA proposes new requirements for 'Product of USA' labels
WASHINGTON - The U.S. Department of Agriculture has released a proposed rule with new requirements on "Product of USA" labels in an effort to increase transparency and help ensure consumers understand where their food comes from. 
Announced Monday, the proposed rule allows the voluntary label "Product of USA or "Made in the USA" claim be used on meat, poultry and egg products only when they are derived from animals born, raised, slaughtered and processed in the U.S. 
"American consumers expect that when they buy a meat product at the grocery store, the claims they see on the label mean what they say," agriculture secretary Tom Vilsack said in a statement. "These proposed changes are intended to provide consumers with accurate information to make informed purchasing decisions. Our action today affirms USDA's commitment to ensuring accurate and truthful product labeling."
Under the proposed rule, the "Product of USA" label claim would continue to be voluntary, but would require supporting documentation to be on file for agency inspection personnel to verify.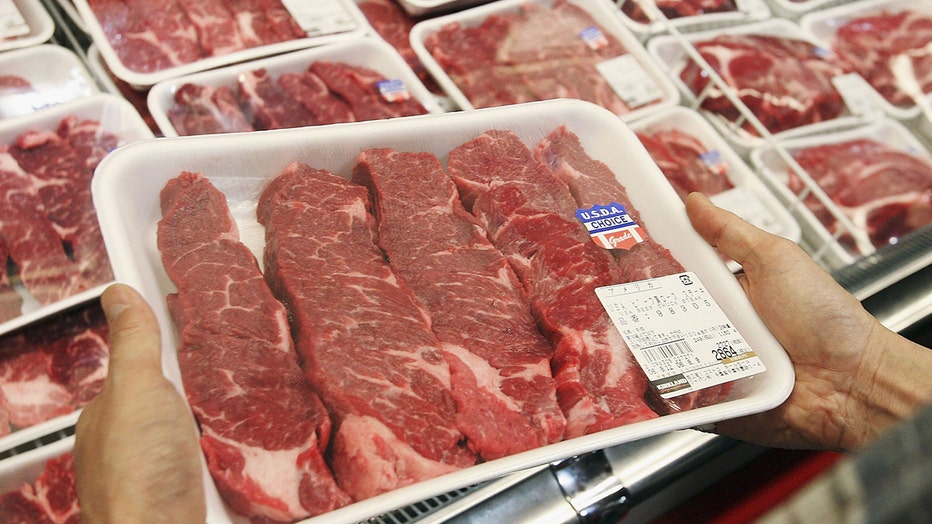 A customer looks at a U.S. beef product at a branch of U.S. owned supermarket Costco on August 9, 2006 in Chiba, Japan. The Japanese government lifted the ban on the import of U.S. beef on July 27, and the first shipment of cargo, which faced seperat
The proposed rule will be open for public comment for 60 days and can be submitted at www.regulations.gov.
USDA's proposed rulemaking is part of one of the key actions in President Biden's Executive Order on Promoting Competition in the American Economy, and a commitment made by the administration's action plan for a fairer, more competitive and more resilient meat and poultry supply chain. 
According to the department, the rule is supported by petitions, thousands of comments from stakeholders and data. 
RELATED: USDA cracks down on 'organic fraud' in food with new regulations
In July 2021, USDA initiated a review to understand what the "Product of USA" claim means to consumers and inform planned rulemaking to define the requirements for making such a claim. 
As part of its review, USDA commissioned a nationwide consumer survey, which found that the current "Product of USA" labeling claim was misleading to a "majority of consumers surveyed."
"USDA's comprehensive review shows there is a clear need to revise the current "Product of USA" label claim so that it more accurately conveys U.S. origin information," USDA continued.
This story was reported from Los Angeles.