Vacant buildings in Detroit's Grandmont Rosedale Neighborhood being renovated into affordable housing
DETROIT (FOX 2) - A nearly $10 million project is turning two vacant buildings in Detroit's Grandmont Rosedale Neighborhood into 35 affordable apartment units.
"Every neighborhood has a future," Mayor Mike Duggan said.
Right now the future of this neighborhood on Outer Drive is under construction.
"There's nothing wrong with these buildings. They don't need to be knocked down," Duggan said.
Instead, the mission is to bring life back to these buildings.
"We want neighbors again," Duggan said.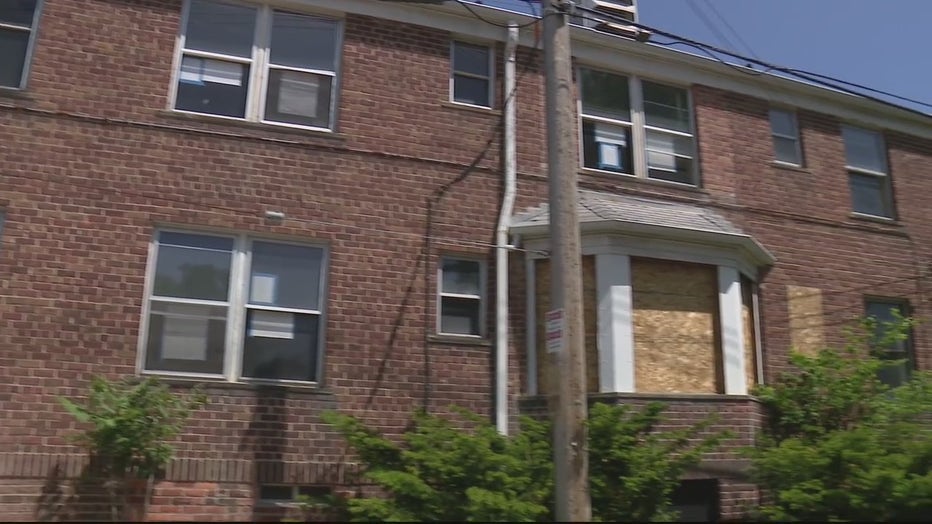 These neighbors will become part of everything Grandmont Rosedale has to offer.
"It's still a nice walkable community. People can come here and still be part of a neighborhood," said Deborah LaViolette, a longtime resident of the area.
Grandmont Rosedale Development Corporation teamed up with partners that include Cinnaire Solutions to make this project possible and affordable.
"Doing affordable housing is difficult, but when you add on historic preservation it's even more difficult, so it took a lot of hard work and perseverance," said Amy Hovey, with MSHDA.
This commitment will add to the quality of life for those who need it most.
"Preserving these buildings and creating affordable housing is important. We're in a housing crisis in our state right now," Hovey said.
Renovations include new HVAC and electrical systems and new windows.
Project organizers say rent for a one-bedroom would start around $840 per month, and a two-bedroom apartment would rent for around $1,040 per month.
"This development builds healthy neighborhoods which leads to a healthier Detroit," said Vicki Holmes, with the Minock Park Block Association.