Video: MSU shooter left union just 1 minute before police arrived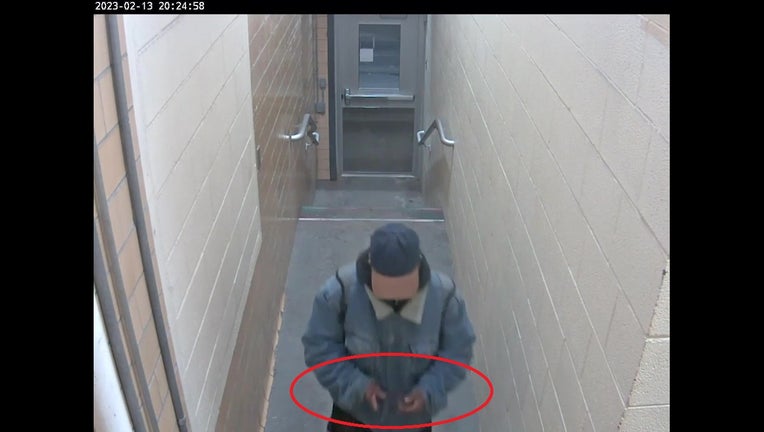 article
EAST LANSING, Mich. (FOX 2) - Video from inside the Michigan State University student union shows that police were at the same door where the shooter exited just seconds after he shot several people inside and walked out.
A month ago Monday, eight students were shot, three killed. About 3 ½ hours after the shooting started, shooter Anthony McRae killed himself off campus when approached by police. However, he had left campus less than 10 minutes after the first shooting report came in at 8:18 p.m. And video shows police were at the same building he was at just one minute after he walked out the door.
The video, obtained by FOX 2 on Monday, shows McRae entering the student union at 8:24:51. As he walks inside, he is carrying what looks like a gun and appears to be loading a magazine into the weapon. 
VIEW: Police release full Michigan State University shooting timeline
Just a little more than a minute later, at 8:26:00, he walked out the same door he entered. In that one minute, he fired several rounds, killing Brian Fraser, before he turned around and walked out the same door. 
Police blurred out multiple people innocent people in the video and one can be seen running out of the same door. McRae then walks back out and appears to have followed that person as they run out of the building.
At 8:26:00, McRae pushes the same door open again as he leaves.
MORE: 'People hate me': Michigan State shooter Anthony McRae's note highlighted other targets, mindset before crime
Just more than a minute later, at 8:27:13 the first responding police officer appears in the window and opens the door. The officer, armed with a long gun, checks her surroundings for backup and then holds the door open as blurred survivors run out. She then turns around and runs away from the door.
Another blurred person returns to the door just seconds later and is at the door for some time. It's not known if they are calling for someone inside the building or not.
In another angle, at 8:29:05, two armed officers enter the interior hallway of the union, near the elevator before they turn around and leave.
On Friday, police released the timeline of events for the shooting, which started with a call to police at 8:18 p.m. at Berkey Hall. Two minutes later, the first officers were inside that building.
Police are still investigating the route McRae took when he left campus. 
McRae ultimately killed himself when confronted by police around 11:30 that same night in Lansing.