Video shows reckless driver slamming into vehicles, crashing through fence in Livonia
LIVONIA, Mich. (FOX 2) - A woman driving in a Livonia parking lot Thursday suddenly turned and drove onto the sidewalk, hitting parked vehicles before going through a fence.
She jumped the curb and hit a parked pickup truck, pushing it out of its spot at Forge Industrial Staffing. 
That driver then turned the wrong way on a one-way street and crashed through a fence after slamming into vehicles around 1:30 p.m. at the business on Schoolcraft.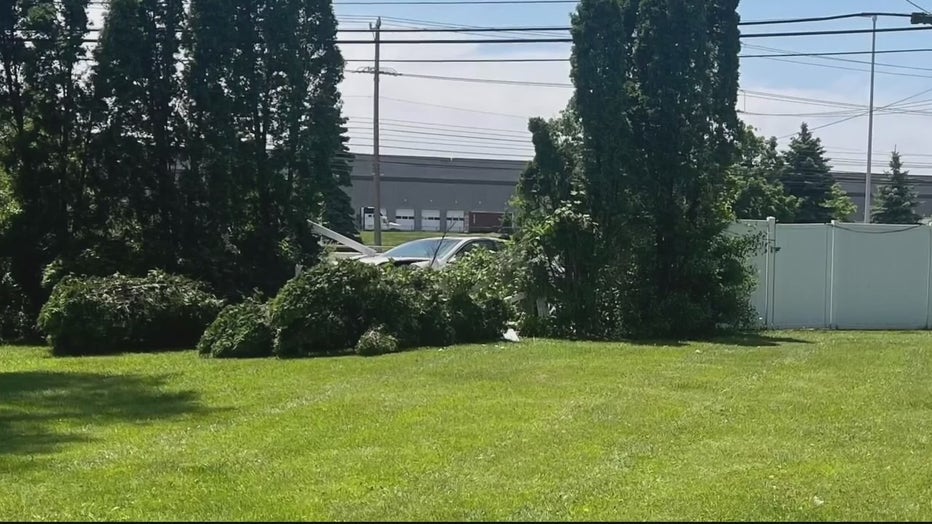 "We've been there for over 20 years. We've had a lot of bizarre things happen, but this was a first," the homeowner said. "It was quite a shock because we were getting ready for my son's prom. He had just turned 18, and we were all excited about that, then this literally happened right in the mix."
Neither the family nor their dogs were out back when it happened, and no one was hurt in the parking lot of the staffing business.
"That could have been me today because I didn't even know that happened," said Danielle, a client of the business. "Luckily it wasn't any people."
The woman was taken into custody. The driver, who had no license or insurance, is facing operating while intoxicated and open intoxicants charges.