Violent crash caught on camera after racing drivers slam into Challenger doing donuts in Pontiac intersection
PONTIAC, Mich. (FOX 2) - Two drivers racing in Pontiac crashed into another driver who was doing donuts in a Pontiac intersection Thursday night.
According to the Oakland County Sheriff's Office, a 19-year-old Waterford Township man in a Ford Focus and an 18-year-old Jackson man in a Nissan 350Z were racing on East South Boulevard when they slammed into a driver in a Dodge Challenger doing donuts at the intersection of Centerpoint Parkway around 9:45 p.m. Authorities originally identified the car as a Charger but later said it was a Challenger.
Authorities say the 24-year-old St. Clair Shores man in the Challenger, which was reported stolen out of Toledo, wasn't wearing a seatbelt and was ejected. He remains hospitalized in critical condition.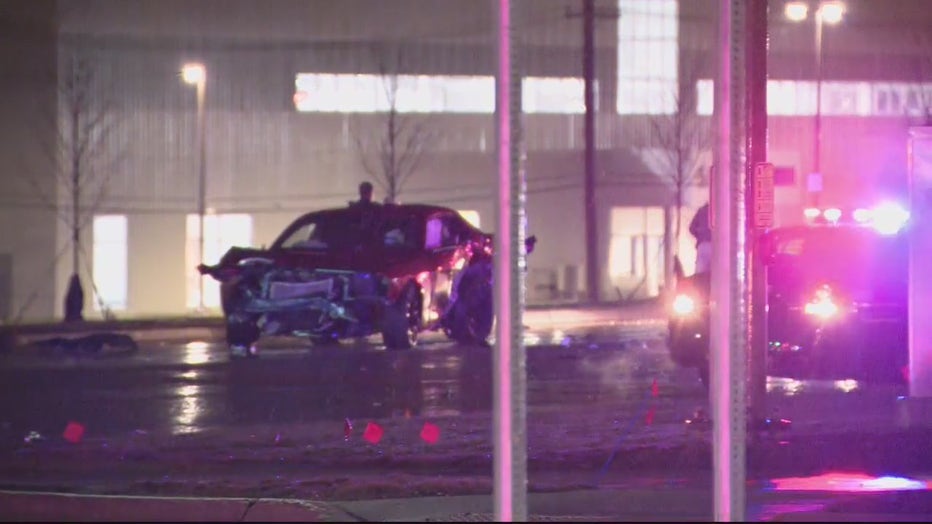 The driver of the Nissan and a passenger are both listed as stable at a hospital, while the driver of the Focus was treated at the scene for minor injuries. Authorities believe the men who were in the Nissan and Focus were all wearing seatbelts. 
Read: Deadly crash on Detroit's east side leaves two men dead
Alcohol is not a suspected factor.