Volunteers canvassing Detroit neighborhood for rapist say they spotted suspect
DETROIT (FOX 2) - Volunteers canvassing a Detroit neighborhood in search of a rapist believe they encountered the suspect Thursday.
Police and activists are looking for a man who dragged an 80-year-old woman out of her home and sexually assaulted her Sunday.
Read: Police release sketch of suspect who raped 80-year-old woman
According to Chief James White, the suspect approached the woman at her home on Memorial near the Southfield Freeway and I-96 and asked if she needed help with packages. She declined.
Later, he came back and entered her home through an open backdoor around 9:05 p.m. Sunday. When the woman told the man to leave, he grabbed her, dragged her outside, and sexually assaulted her. This happened as the victim's handicapped husband was inside the home.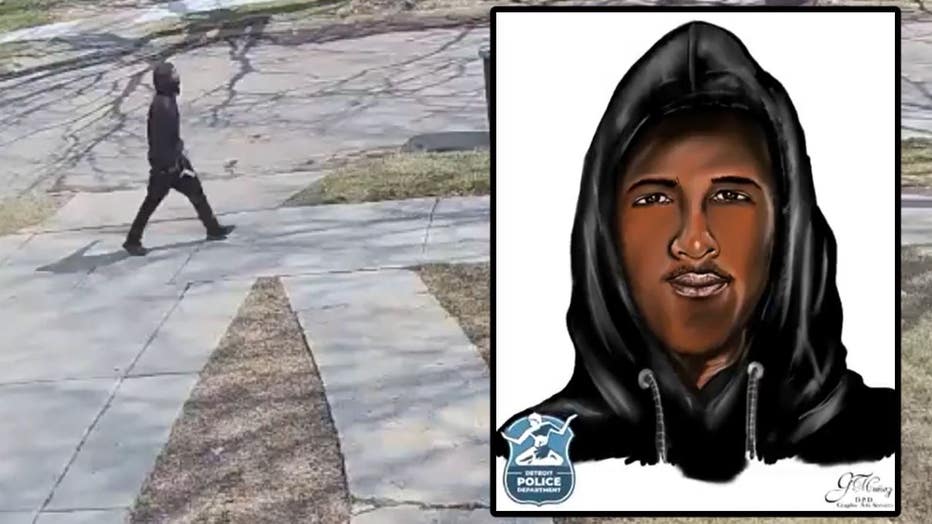 "The few people out here with me said it looked like him, and he was looking at us, and he ducked, he ducked out," activist Malik Shabazz said. "Then he cut through the playground at Dolson,he kept looking back at us, and we're coming, and then he ran, he started running."
The volunteers say the man they think may be the suspect walked as the suspect did on surveillance video.
"We might be wrong but he's running and it looks like him," Shabazz said.
Police said Wednesday that they believed the man was in the area where the crime occurred.