Warren honors 100-year-old veteran who helped break US military color barrier
WARREN, Mich. (FOX 2) - A 100-year-old old Marine veteran who was instrumental in helping break the color barrier in the military was honored by the city of Warren on Wednesday.
"It always pays off in the long run," Lee Newby said.
Newby was one of the first Black Marines to enlist in the 1940s and fight in World War II.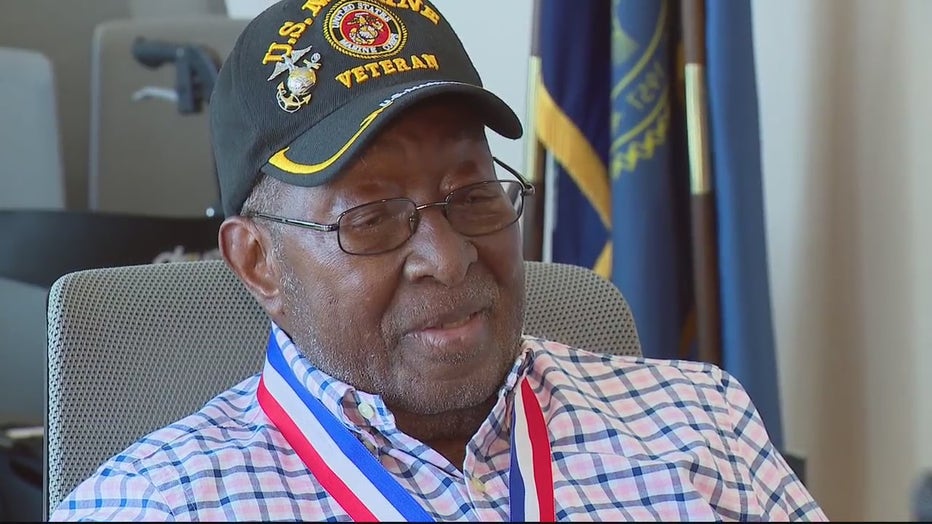 "I was drafted into the service in 1942 at the county building in Detroit. Went from there to Camp Lejeune in North Carolina," he said.
He was a member of the Montford Point Marines, a unit that helped desegregate U.S. federal facilities in 1949.  
Wednesday's celebration started at Newby's house then went to Downtown Detroit, where part of the city was shut down in his honor. He also received a medal. 
"I appreciate all the people who helped me. Appreciate what I've done for the country. Help me celebrate my birthday. That was nice," Newby said.
Newby's family said he suffered burns on 60% of his body because of the war. They are working to get him a Purple Heart medal.