Interim Police Chief James White gives updates on violent weekend in Detroit
DETROIT (FOX 2) - Interim Detroit Police Chief James White announced he will hold a press conference at 3:30 p.m. on Monday to give an update on two different shootings, including the shooting of six at a candlelight vigil and the murder of an 18-year-old college student.
White called the 3:30 press conference at Detroit Public Safety Headquarters to give an update on multiple violent crimes that have happened over the past few days.
White said that nearly 100 people were gathered to pay tribute to someone who died on a 4-wheeler. Late Sunday night near Asbury Park and W McNichols when a man opened fire into a crowd gathered at a candlelight vigil. Police said earlier in the day that they were looking for two vehicles: a lime green Camaro and a black GMC Yukon. 
White said the car responsible for the shooting was the Camaro which had possibly two people but definitely one wearing a mask. The shooter fired into the crowd, hitting six people. Five have non-life-threatening injuries but one is still fighting for his life.
The Yukon left right after the shooting at a high speed, White said.
The people had gathered at the intersection Sunday night to honor the victim in a crash that was killed Friday night. Sean Edwards, 36, was killed when he lost control of his dirt bike. 
White released photos of four people who were dubbed 'persons of interest'. He said they have reason to believe that a number of people returned fire and there may have been an element of self-defense but did not elaborate.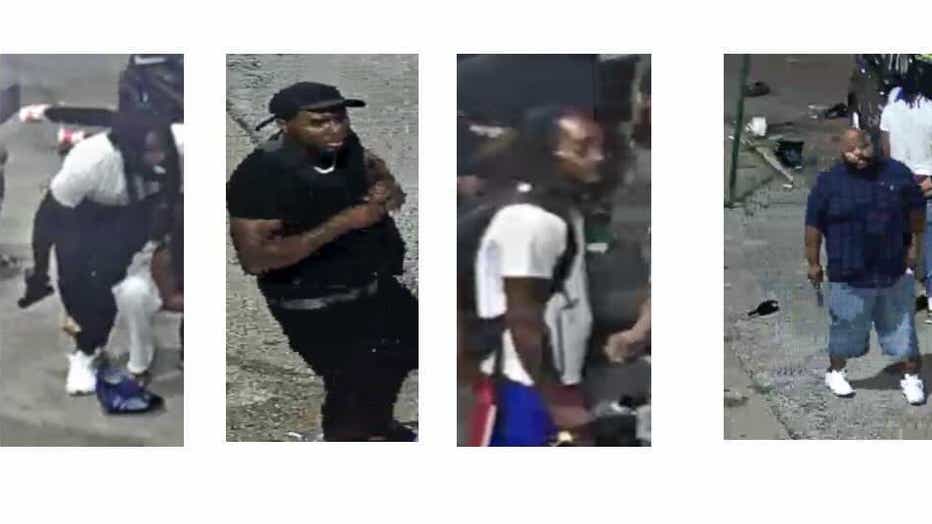 The chief also discussed a crime where a car drove into a crowd of people, hitting 7 people including 4 juveniles. He said one person was in custody but a man was still wanted. He didn't provide further information about the location of the crime.
White also announced the murder of a man who was killed when a drunk man walked out of a bar on Chopin Street and said he "wanted to shoot someone."
The other shooting White discussed is the murder of 18-year-old Tikiya Allen. The teen was on her bike near Pingree and Linwood Wednesday afternoon when she was caught in the crossfire.
Her father spoke, saying that he's lived in the city since 1975 and is begging people with information to come forward. 
White said they're searching for three or four suspects and also released surveillance video of a distinct Ford Taurus that is linked to the shooting. According to the police, the car had a custom paint job and unique rims.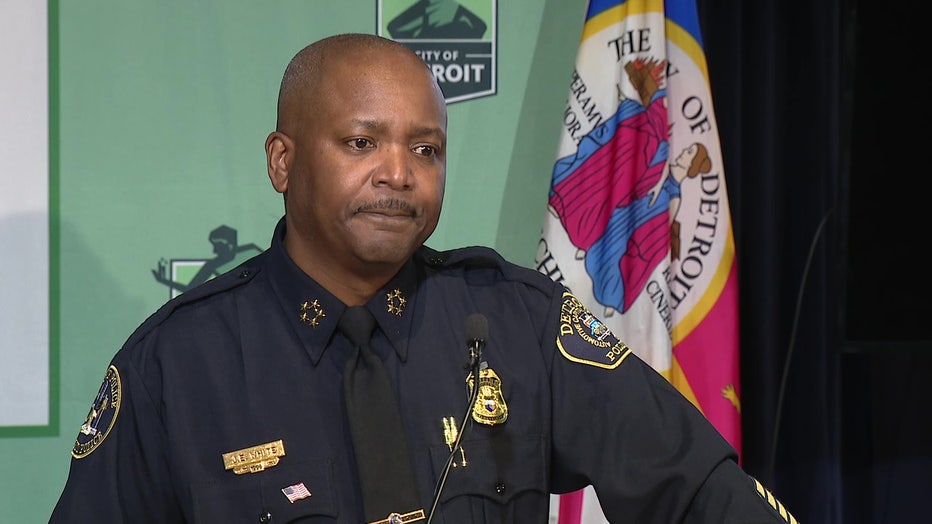 Detroit Interim Police Chief James White