Wayne County employees accused of fixing up private business with county materials during work hours
WAYNE COUNTY, Mich. (FOX 2) - Three Wayne County employees are accused of fixing up a private business with county materials while they were supposed to be doing their jobs.
According to the prosecutor's office, Scott VanPeeren, 54, of Wyandotte, John Everhart, 50, of Farmington Hills, and Justin Whorton, 40, of Detroit, were employees with the county's bridge department. 
On Dec. 5, 2021, they allegedly falsified their timesheets after doing work at Romulus Nutrition, so they would be paid for that work. An investigation into these discrepancies started last April. Authorities said more details are not available, as the investigation is ongoing.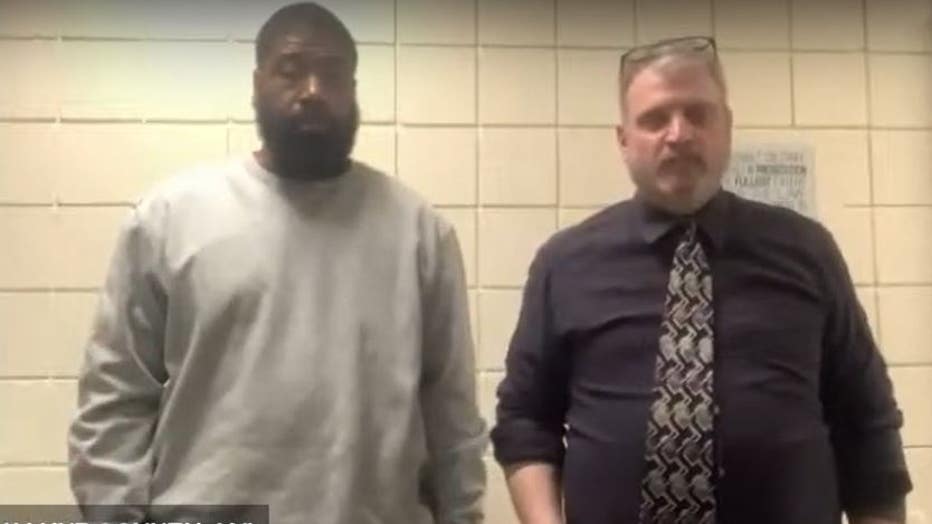 Justin Whorton (left) and Scott VanPeeren during their arraignment on March 28, 2023
Scott VanPeeren, John Everhart, and Justin Whorton are each charged with one count of larceny - $1,000 or more but less than $20,000, and one count of conspiracy to commit larceny - $1,000 or more but less than $20,000. They were suspended from their positions with the county with pay Tuesday.
VanPeeren and Whorton were arraigned Tuesday morning and given $1,000 personal bonds. Everhart's arraignment hasn't been scheduled. 
"We continue our commitment to hold employees accountable who misuse Wayne County taxpayer dollars. The employees charged today showed a blatant lack of integrity and respect for the residents that we serve," said Wayne County Executive Warren C. Evans. "My office will continue to collaborate with Prosecutor Worthy and local and state officials to ensure that everyone involved in this egregious operation is prosecuted."